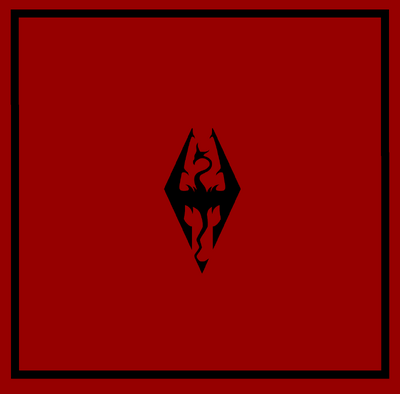 Theodora Aerene of Lucerne is a commoner born in the city of Lucerne where she became a member of the Great Temple of Lucerne marking her as a member of the House of Aerene.
Theordora would become political when she used her position as priestess to summon magi which showed candice Anthor that she was pregnant and following this she became the target of James Lovie II loyalists who viewed her as the source of the problem. Theodora would be among those in Lucerne who were imprisoned as James Lovie II.'s reign came to an end and like the others she would be sent westward to Berne where she would be held within the prison there.
Characteristics
Personality
History
Early History
Ending Betrothals
Ending Betrothals
She's too good a person father. Please send her away.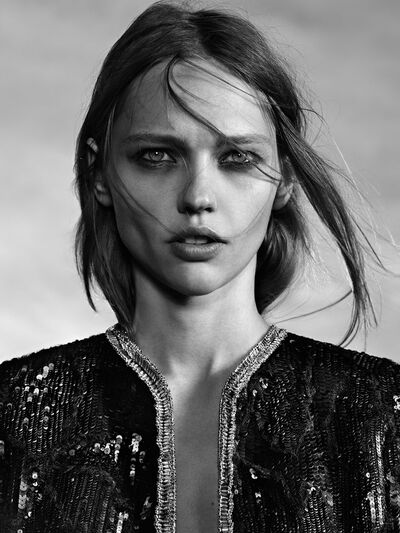 "

I don't know what I expected about my return. I knew they would be angry, but I never thought I would have been completely hated by some, and irrelevant to others.

"

—

Edward Cullen
Following the ending of the betrothal between William Lovie III. and Amber Heard it was Eddara Floren that was called to the capital as a potential wife for William by his father and for Eddara this was a massive shock as she was relatively low level family and had never saw the possibility of marrying so high as a legitimate chance for her, and thus when she arrived there was a lot of nerves from her side, but the experienced William Lovie III. proved extremely charming and she quickly gained a major crush on him. The relationship between Eddara and William was put under threat as the loss of Alice, and Amber in short succession had led to a quite noticeable drop in the morality of William Lovie III., and waking up from the coma had led to him coming out with constant strange dreams about a now unknown Alice leading to him being quite torn. William specifically would come to destroy his relationship with Eddara as she discovered how gentle and good a person she was which led to him having his father send her away as he didn't want to hurt her or bring her down to what he believed was his new level. Eddara for her part was devastated by this as she had come to be in love with William as during there time together he had never showed her anything but affection and love and she had not seen any of his weaknesses, and thus when she was told to return home without a word from him she would become extremely depressed and barely left her room upon her return home.
"

I truly believe that you love the prince. I believe that. The problem is I don't give a fuck.

"

—

James Lovie II.
Another girl who attempted to find her way into the heart of the prince was Candice Anthor of whom had arrived at the Lucernian Academy during the time of Alice's departure and still had become infatuated with William. The two would engage in a sexual relationship of which was a very emotional affair for Candice who fell deeply in her feelings of William but for William he was in the middle of his emotional breakdown and could give little of his heart to anyone. After Candice wakes up and feels sick and this leads to her throwing up. Following this she notices in the mirror that her stomach is larger and believes that she may pregnant. Candice goes to the local temple and meeting with a priestess there named Theodora Aerene of Lucerne her feelings of being pregnant are validated and thus she returns to her room at the academy where she has to think about who she should tell. Following the words of Theodora she went to see William but instead came to find Carlisle Cullen of whom was devoutly behind king James and in this loyalty would delay Candice from seeing William and instead told James. James would not be who Carlisle found but instead it was Vhloraz who had control of James at the time and in a move that would horrify James - as he thought the one thing that Vhloraz could not do was gain control to try and hurt William - it was Vhloraz that was able to have Candice brought to him despite the attempts by James to retake control of his body.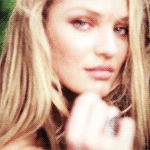 Candice found herself being summoned to the chambers of the most powerful man in the kingdom but also a man that she knew to be a monster, and a man that she knew was hated by William and so she was both excited and terrified about the prospects, but as she was escorted by several knights her choices were limited. Reaching the room she found the version of James controlled by Vhloraz and was shocked at the madness he displayed, but remained resolute as the man rained insults at her for believing that she was going to have the child of the prince. As she stood there the man she had always believed was the living embodiment of Glaurung's will would summon a spell and she felt screams from within her as James miscarried the child of her and William, and as the screams went silent she fell unconscious. Following this it was James that was able to retake control of the body, and in order to protect the girl he commanded Draco Highmore to take her to the estate of Catherine Lovie who when Draco arrived with the broken from of candice she was at a loss to what to do, but realized that the truth would help nothing, and then with the help of Draco was able to convince Candice once she woke up that the miscarriage had just happened and that visiting the king was a just a terrible dream.
Pushing William
"

Since Amber left I've had a lot of trouble feeling anything real. I wish I knew why she left.

"

—

William Lovie III.
William overcome with sadness because he can't stop thinking about Amber escapes his own bedroom which he had shared romantically with Leven the night before and in a lie he forces his cousin Marcel to back him on and then he goes to the Lucerne Lake where he sits by the water thinking of Amber Heard at first but as he falls into daydreaming he dreams of the shadow girl who he feels so close too dreaming of the two of them traveling to Lucerne Proper and then meeting with Britney Hemsworth. Following the dreams he has of the girl of which have been going on increasingly more frequently since coming out of his coma he travels back to the Sky Tower where he finds Faye Skane one of the girls that he has been sleeping with as of late waiting for him at the gates into the Sky Tower, and decides that since she is more clear on his emotional capabilities that he will invite her up. Taking Faye upstairs the two discuss her life back in Nostheim and William becomes disappointed in himself for not knowing more about her, and there conversation only stops when they begin kissing and sleep together. After sleeping together Faye sadly has to leave and William walks her out the two talking and William is happy to learn more about her they make plans to go to Nostheim in the summer something that excites them both. Sitting in the gardens following her departure he is interrupted from his reading by the arrival of Blake Cullen who has arrived and brings news from her father that Edward Cullen is returning to the capital, and together they read the letter which clearly Blake has already read despite the letter specifically saying for her not to read it as inside is embarrassing things about Edward including the fact that he didn't really make friends while he was in Hogwarts and is very lonely.
"

I arrest him on the orders of the king. You may speak to your father tomorrow and I am positive that he will enlighten you to the crimes of this...of this man. Now while I deal with this Ser Gilbert please escort the prince upstairs.

"

—

Kieth Schwartz
Taking Blake up to his room is interrupted when as they enter the Sky Towers they see an argument and sending Brook upstairs William intervenes discovering that the guards have been arguing over the situation in Tree Hill, and William having only heard about Tree Hill in rumors attempts to get the guards to speak about it but is stopped by the arrival of Kieth Schwartz of whom silences the guards and has Gilbert Fouline take William upstairs. Arriving upstairs he is shocked by what he has learned from the argument and tries to talk about it with Blake but stops this when she takes her clothes off the moment they enter his room, and despite wanting to be better he sleeps with Blake Cullen the twin sister of his now returning former best friend. Waking up in the night William tries but cannot go back to sleep so leaves Blake in his bed and travels downstairs taking the lift accompanied by Gilbert, and Erik but after they reach the lift William is able to trick them and runs out of the palace using a trick he thinks about learning back with Amber and makes his way through the city towards the estate of House Martell. While he is doing this he doesn't know that he is being watched by Lornax who having taken on the form of his mother Lisa Tyrell follows him as he makes his way towards House Martell. Lornax has become increasingly driven to stay near William who by this point is increasingly powerful in his Dragonborn abilities and his power is like a beacon for Lornax.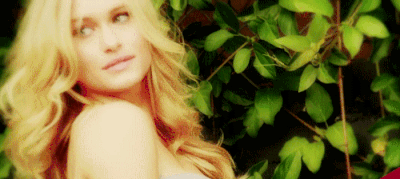 Reaching House Martell he climbs the window to Leven's room and entering her room she wakes when he lies down beside her and without a word he brings her into his arms and they hold each other as William falls asleep. Waking in the morning the two begin kissing but this ends with a bang at the door and William hears Kieth yelling downstairs and without a word the two start laughing and get their clothes on going out the window running towards the caves. Unable to get out of the estate Leven helps William by tackling Ser Erik allowing William to get out of the estate but as he runs through the streets he finds Draco Highmore waiting for him and realizing he has been caught he catches his breathe, but when he looks back up his mother is standing behind Draco and puts a hand to his neck and Draco falls unconscious. Stunned to see his mother who hasn't left the top of the tower in years he walks up to her, but before he can say anything she tells him to have fun in the caves and disappears into nothing. William is pushed to move by the sounds of guards shouting for him, and despite the tears at seeing his mother he keeps running until he reaches the caves of Lucerne, where he finds the bed he has left there and lays down and tries to understand what just happened. Woken from his dreams by the arrival of Kieth Schwartz the two talk for some time with Kieth trying to make William see that hes wasting his talents hiding and doing all the things hes doing and convinces William to persuade his father to give him more responsibilities and with this in mind the two travel back to the Sky Tower to meet with Bill.
"

Bretney. Eddara. Leven. Blake. Amber. Oh Amber. I have hurt so many people. So much is expected of me and yet I am doing nothing. Mother please. Please tell me how to make this better. Please.

"

—

William Lovie III.
Arriving back at the Sky Towers he finds Draco Highmore waiting for him and once he gets on the lift and it begins to rise he asks Draco to stop it and then he apologizes to Draco for what happened in the street, and Draco accepts his apology but when he brings up his mother Draco does not remember this saying that she hasn't left her room and all he remembers is William throwing a rock at him. Confused as to what actually happened William commands the lift to raise again and travels up the lift but asks Draco to go past his fathers office where he knows his father is, and instead stops on the floor where his mother has come to be hidden away. Getting off on the floor he goes into his mothers room and finds her sitting at a table eating a small meal, and going to sit at the table with her she makes no movement to show that she knows he is in the room with her and instead is just mumbling to herself. William attempts to get her to speak telling her that he saw her in the street and pleads with her to speak to him, but despite all his efforts she did not make any more, and he left the room crying. Going into the hallway he closes the door behind him and with tears in his face shares a look with Draco who doesn't say anything just walks up to him and William goes to him hugging him as he has come to see Draco as a father figure.
Rise of Eleonore
Main Article : Eleonore Scarlet's Council Meeting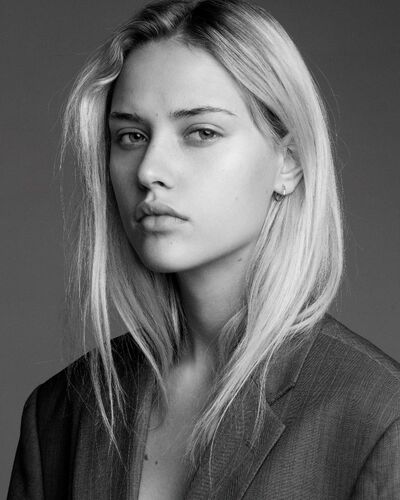 "

I don't know what I expected about my return. I knew they would be angry, but I never thought I would have been completely hated by some, and irrelevant to others.

"

—

Edward Cullen
Following his meeting with his father he travels to see his aunt Catherine whom he will ask for permission to take Eleonore Scarlet to the council meeting, and does this travelling to the homes off the side of the Sky Towers where he finds his aunt eating lunch with her husband Christopher, and her two daughters (his cousins) Emily, and Hanna along with there son Christopher and Catherine asks him to take a seat which he does eating lunch with them. After eating with them he goes to the garden with Catherine and Emma and the three discuss that he wants to bring Eleonore Scarlet to the council meeting and he got permission for this from his father. Travelling with Emily he goes to the House Scarlet estate where after the guards let him inside he is greeted by Lord Alexandros Scarlet II. and his son Kren Scarlet of whom he went to the academy with, and after talking about what he wants Alexandros sends Kren inside to get Eleonore while William, Emma and Alexandros stay inside and talk about the politics of Lucerne with Alexandros showing a hint of disloyalty to his father but declaring himself completely to William.
Fall of Eleonore
Main Article : Capture of Eleonore Scarlet
While originally planned to be killed once they had gotten her out of the city it was when Kieth had successfully gotten her out of the city and met up with Circle of Magi member Johan Snow of whom using his Magi abilities reveals to Kieth that Eleonore Scarlet is pregnant and Kieth becomes unwilling to follow through on killing her and instead takes her to Orleans. William waking up and for the first time that he can remember he had a good sleep and travels to see his father so that he can tell his father about his desire to marry Eleonore Scarlet, but after there discussion he returns to his room crying over what he realizes he has lost.
Prisoner
Theodora would be among those in Lucerne who were imprisoned as James Lovie II.'s reign came to an end and like the others she would be sent westward to Berne where she would be held within the prison there.
Family Members
Relationships
Community content is available under
CC-BY-SA
unless otherwise noted.