We're Getting Mutants in the MCU - The Loop
Play Sound
Thomas Malfoy





Story Role
POV Role
None
Appears In
Lucernian Series
Naming Conventions
Title
Official Titles

Archon of Tevinter
Lord of House Malfoy

Nickname
{{{Nickname}}}
Vital statistics
Born
Placeholder
Religion
{{{Religion}}}
Status
Alive
Allegiance
Family Loyalties

Personal Loyalties

Racial Statistics
Maternal
{{{Maternal race}}}
Paternal
{{{Paternal race}}}
Family
Parents
Father

Abraxas Malfoy

Mother

Helen Malfoy

Siblings
Siblings
Full Siblings
Internal Family
Spouse
None
Children
None
Magi Information
Magi Level
5
Magi Family
Entropy School of Magi
Familiar
Wand
Tom Malfoy or "Lord Voldermorte" is the son of Abraxas, and Helen Malfoy making him a member of the wealthy and powerful House Malfoy of Westbridge. In fact he is the son of Helen Malfoy and Tom Riddle of whom was a wealthy merchant in Westbridge. Tom Malfoy has one sibling in the form of Lucius Malfoy of whom was the Patriarch, and Lord of the Kingdom of Westbridge for its history until he was killed during the Invasion of Westbridge. Tom Malfoy has never shown any interest into the opposite sex, but he was once attracted to Lilly Potter of whom he would become bitter towards and eventually kill during the Civil War in Hogwarts, but following this he never showed signs again except for sexual violence which begin to grow into his tactics including heavily against Clary Folwyn.
Tom Malfoy is a an immensely power Magi sensitive person, of which he is a very high level Magi user with his level being Level Five making him one of the most powerful Magin on the continent.
Tom Malfoy was born the second son of Helen, and Abraxas Malfoy but despite his second son birth he was beloved by his mother of whom spoiled him to the point of making the already arrogant child downright narcissistic at a very young age. Throughout his youth it is implied that his mother did sexually abuse him of which he hints at several times during conversations with his brother Lucius of which destroys their relationship alongside the relationship he has with his father as he blames both of them for what occured to him. The death of Abraxas Malfoy leads to the rise of his brother Lucius to Lord of House Malfoy but also the arrival of his uncle Brutus Malfoy of whom would begin sexually abusing the seven year old Tom Malfoy. This abuse eventually ends with the departure of Brutus out of Westbridge but his moral collapse expands when he engages in a sexual relationship with Belatrix Lestrange while the two are both only eight years old, and it is in this relationship that his entropy Magi begins to take over his life, as following the murder of a cat on his sixth birthday he and belatrix kill a dog and that night when he enters his fade dream he finds the second dog and realizes that his use of entropy magi has left these two murders within his own personal domain in the fade. Becoming obsessed with entering his personal domain in the fade he begins to use his families wealth to hire prostitutes to sexually abuse him as he believes that this abuse is the only way for him to enter his dreams and after months of this going on he loses his composuure with one of the girls and murders her and adding the first person to his personal domain. The murder would push Tom back from the edge as he became content with spending time with Lucille in his personal domain and it was in this content life that he would leave Westbridge for Hogwarts at the age of thirteen. Tom Malfoy would become a popular student at Hogwarts but spent all of his personal time expanding his knowledge in Entropy Magi and it was in this expanding knowledge that he would eventually splitting himself into pieces known as the Horcrux. Rozetheus would become extremely inflencial when Tom Malfoy would find himself lost within the Forbidden Forest and Rozetheus and a troop of Centaurs found him and the Magi sensitive Rozetheus senced extreme evil around Tom Malfoy and during thier convsersation told Tom Malfoy of a future where he was an utterly powerful Magi without equal, but the road was filled with blood and violence and he would never know love, and it was this prophecy that led to Tom Malfoy truly turning to the darkest of Magi. Lilly Potter would come to have a frienship with Tom Malfoy of whom after hearing the vision from Rozetheus made all efforts to infiltrate House Potter, and it was during this time that he became infatuated with her but her feelings for him was one of friendship and it was during this time that Tom Malfoy first came to meet Harry Potter and discovered that he had to kill all the males of House Potter planning to save Lilly. Tom Malfoy would return to the forbidden once again after becoming infatuated with Lilly Potter and during seeking out Rozetheus the two would talk and during this conversation he would be told by Rozetheus that the son of Lilly Potter would eventually kill him, and this vision would set Tom Malfoy down the road of violence against House Potter. Following this he would lead House Malfoy in turning against Hogwarts and thus he caused the Civil War in Hogwarts after he believed that the young boy Harry Potter was destined to destroy him. This ended in failure but he ravaged Hogwarts, and accomplished much of what he wanted. Following this he would cause the Empire to attack Hogwarts and thus suffer horrible casualties during the conflict. After this he begin heavily planning his next stage of attack but before he could launch it the Lucernians attacked and took over Westbridge leaving him drastically weakened. Following the fall of Westbridge he set his sights on the mighty Tevinter Empire of whom he menipulated his way into. Using loyal Magi to him he was able to infiltrate the council of Tevinter where he murdered two kings, and killed the Archon of Tevinter thus making himself the Archon of the Tevinter Empire. Following this he focused on gaining more control in Tevinter and stopping the rebellion, but commanded those loyal to him to lead the Tevinter army southward against the area south of Tevinter and destroying it. This attack would lead to the First Lucerne-Tevinter War where the Lucernians came to the aid of northern Westbridge and fought against the Tevinter attack defeating it across the front.
History
Early History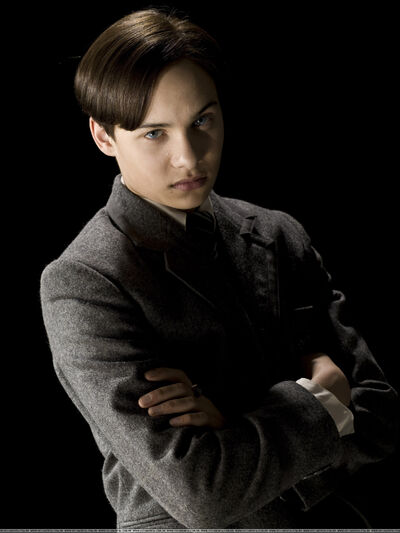 "

I remember she said to me 'I hope he looks like his papa', and I won't lie she was right to hope it, because she was no beauty — and then she told me he was to be named Tom, for his father, and Malfoy, for her father — yes, I know, funny name, isn't it? We wondered whether she came from the forest — and she said the boy's surname was to be Malfoy. She was a fool

"

—

Tom Commenting about his birth
Tom Malfoy was born the second son of Helen, and Abraxas Malfoy but despite his second son birth he was beloved by his mother of whom spoiled him to the point of making the already arrogant child downright narcissistic at a very young age.
Abuse
Throughout his youth it is implied that his mother did sexually abuse him of which he hints at several times during conversations with his brother Lucius of which destroys their relationship alongside the relationship he has with his father as he blames both of them for what occured to him.
Magi and Murder
"I can make things move without touching them. I can make animals do what I want them to do, without training them. I can make bad things happen to people who are mean to me. I can make them hurt if I want to...I can speak to snakes too. They find me, they whisper to me."
—Eleven-year-old Tom Malfoy to Albus Dumbledore
Shortly before his twelvth birthday he begin to show signs of Magi and this was something else his mother lorded over everyone else about, but only weeks into this his mother would disapear after Tom killed her and then hid her body in a shallow grave on the Malfoy estates land. Following the murder of his mother he would focus all of his time on the growth of his Magi abilities, and this would become of immense importance as he begin to hate everything more and more. After getting into a fight with one boy, he used his powers to hang the boy's rabbit from the rafters of which was the first time since his mother that he showed more signs of violence. Shortly following the killing of the rabbit, he took two orphans, Dennis Bishop and Amy Benson, into a cave, where he performed an act so horrifying that the two orphans were traumatized into silence, and this would be the first time following his mothers murder where he would use sexual violence as a means of revenge.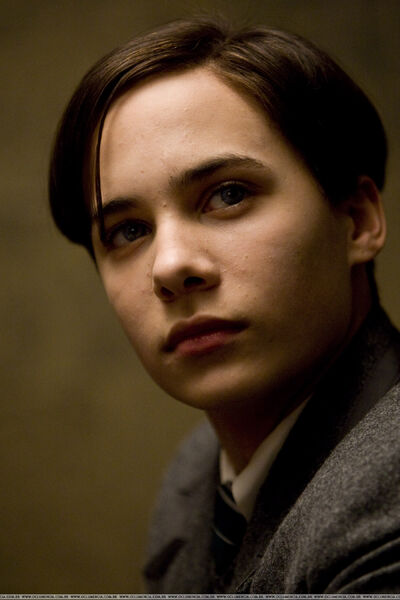 Hogwarts
At a very early age, it is clear that Tom displayed a desire to be different and set apart from others (as it is hinted when he mentions his dislike of his own name, because it is such a common name).
When Dumbledore was at last introduced to the boy, Tom at first believed him to be a doctor or psychiatrist of some sort, come to take him to an asylum. He was convinced after Dumbledore demonstrated his power by using a Flame-Freezing Charm on Tom's cupboard, and when he revealed that Hogwarts was a school for people with magic, which Tom realised his abilities were. He was not surprised at all upon being informed by Dumbledore that he was a wizard — he was, in fact, eager to believe that he had special gifts that no one else had. Tom also showed an eminent fear of death, considering it a human weakness. He claimed that his mother couldn't have been a witch, because if she was magical than she would have been able to avoid dying.
Tom's abuse of his wizarding powers alarmed Albus. He resolved to keep a close eye on him, "something I should have done in any case, seeing as he was alone and friendless." Dumbledore also warned Tom that at Hogwarts he would be introduced to the laws that controlled the usage of magic in the wizarding world, and that law-breakers were punished with severity not by Hogwarts but the Ministry of Magic. Riddle's demeanour changed after Dumbledore reprimanded him; he became more guarded and shielded his reactions. Dumbledore provided Riddle with enough information to find Diagon Alley and Platform Nine and Three-Quarters. Riddle bought some second-hand robes and spell books for himself, along with his wand-thirteen and a half inches; yew; phoenix feather core—at Ollivander's. Garrick Ollivander later said that the wand was very powerful; Voldemort was very pleased with it until the wand failed him during his confrontation with Harry Potter in the Little Hangleton graveyard, many years later. Riddle also mentioned that he was a Parselmouth, which surprised Dumbledore.
Evil
"They were a motley collection; a mixture of the weak seeking protection, the ambitious seeking some shared glory, and the thuggish gravitating toward a leader who could show them more refined forms of cruelty."
-Albus Dumbledore
Tom Malfoy had a growing popularity with The sole exception to this was Albus Dumbledore, who was, at that time, professor of Transfiguration. Dumbledore remained suspicious about Tom's true nature; Tom, in turn, despised and feared Dumbledore. Riddle has gathered himself a gang of Slytherin thugs, a motley composition of Magi in Hogwarts of which most of which would become the first Death Eaters. Riddle claimed they were his friends, and would make it appear so in public, but in truth, he cared very little for them, using them as servants. He manipulated them to do his darker deeds in discreet manners, which led to nasty incidents that were never connected to them. Tom became obsessed with his heritage and began researching it with an insatiable hunger. He learned of his Slytherin ancestry, discovered the existence of the Chamber of Secrets under Hogwarts, and tamed the basilisk which dwelt within. As the Heir of Slytherin through his mother's family, Tom was able to open the Chamber Slytherin had left behind in order to "purge the school of all those who are unworthy to study magic" — in Tom and Slytherins' eyes, Muggle-borns.
The Basilisk
The basilisk injured many at Hogwarts in 1943. The last victim was a student named Myrtle, who was killed in the girls' bathroom when she saw the basilisk's yellow eyes. Hogwarts was to be closed, but Tom did not want to return to the orphanage. During that year, he even made a special request that Headmaster Dippet would allow him to stay at school over the summer break. To keep the school from shutting down, he framed fellow student Rubeus Hagrid and his pet Acromantula, Aragog. Tom convinced then-Headmaster Armando Dippet that Aragog was the monster that had terrorised the school. Hagrid was expelled, and Tom received an engraved trophy for Special Services to the School. Dumbledore, distrusting Riddle, kept a close watch on him after that. Because it was no longer safe to open the Chamber of Secrets, Tom created a diary to preserve a part of his soul, the very first of seven Horcruxes hoping it would one day lead someone to finish Salazar Slytherin's "noble work."
Heritage
While researching his heritage, Riddle focused solely on who his father was, thinking him to be the magical parent, as he felt his mother could not have been a witch if she had died. He searched for his father's name in the school trophy room, in the records of Hogwarts prefects and in records of wizarding history, but found nothing to suggest his father had even attended Hogwarts. He was eventually forced to accept that his father was the Muggle parent, and that his mother was the magical one. It was around this time that Tom Marvolo Riddle gave himself the alias "Lord Voldemort," to spare himself of the reminder of his "filthy Muggle father."
Ending the Riddle's
Morfin Riddle: "I thought you was that Muggle, you look mighty like that Muggle."
Tom Malfoy: "What Muggle?"
Morfin Riddle: "That Muggle what my sister took a fancy to, that Muggle what lives in the big house over the way, you look right like him. Riddle. But he's older now, in 'e? He's older'n you, now I think on it....he come back, see. "
Tom Malfoy: "Riddle came back?"
Morfin Riddle: "Ar, he left her, and serves her right, marrying filth! Robbed us, mind, before she ran off! Where's the locket, eh, where's Slytherin's locket? Dishonored us, she did, that little slut! And who're you, coming here and asking questions about all that? It's over, innit...It's over..."
— Tom Malfoy as he confronts his uncle Morfin Riddle
Using his middle name, Marvolo, which was taken from his maternal grandfather, Riddle discovered his mother's heritage and the Gaunt's bloodline connection with Salazar Slytherin. In the summer Tom went to Little Hangleton to learn about his father's family. While there, he met his uncle Morfin Gaunt, who thought that this stranger looked "mighty like that Muggle," Merope's husband, Tom Riddle Sr. Morfin told Tom the story of his Muggle father, which infuriated Tom to the point of seeking revenge. Tom went to the Riddle home and murdered his father, grandfather, and grandmother with the Killing Curse.
He covered up his crimes by altering Morfin's memory, causing him to believe that he was the killer. When the Ministry of Magic investigated the crime, Morfin — who had previously served three years in Azkaban for using magic in front of and against Muggles — freely admitted to it and was sentenced to life imprisonment in Azkaban. Tom took the family signet ring from Morfin and wore it like a trophy at Hogwarts.
Horcruxes
Slughorn: "Well, you split your soul, you see, and hide part of it in an object outside the body. Then, even if one's body is attacked or destroyed, one cannot die, for part of the soul remains earthbound and undamaged. But, of course, existence in such a form...few would want it, Tom, very few. Death would be preferable."
Tom Malfoy: "How do you split your soul?"
Slughorn: "Well, you must understand that the soul is supposed to remain intact and whole. Splitting it is an act of violation, it is against nature."
Tom Malfoy: "But how do you do it?"
Slughorn: "By an act of evil -- the supreme act of evil. By committing murder. Killing rips the soul apart. The wizard intent upon creating a Horcrux would use the damage to his advantage: he would encase the torn portion --"
— Horace Slughorn and Tom Riddle discussing Horcruxes
During Tom's seventh year at Hogwarts, he was Head Boy and he received a medal for magical merit. He was regarded as one of the most brilliant students ever to attend Hogwarts. During this time, he questioned Professor Slughorn, who was taken in by Tom's charisma, about the possibility of creating more than one Horcrux, something Slughorn felt deeply ashamed of in later Tom's plan to split his soul into seven piecesyears; at his mid-teen years, Riddle already sought to make himself immortal. Shortly before leaving Hogwarts, Tom charmed the ghost of Helena Ravenclaw, more commonly known as the Grey Lady and the ghost of Ravenclaw House, into revealing the location of Rowena Ravenclaw's diadem. Tom sought to transform this diadem into another Horcrux.
The Death Eaters
"You don't know who his supporters are, you don't know who's working for him and who isn't; you know he can control people so that they do terrible things without being able to stop themselves. You're scared for yourself, and your family, and your friends. Every week, news comes of more deaths, more disappearances, more torturing... the Ministry of Magic's in disarray, they don't know what to do, they're trying to keep everything hidden from the Muggles, but meanwhile, Muggles are dying too. Terror everywhere... panic... confusion... that's how it used to be."
-Serius Potter
The Death Eaters would first come into play in the form of the Knights of Walpurgis (later renamed the "Death Eaters") and were an organisation formed of people Tom Marvolo Riddle, who became Lord Voldemort, knew from his time at Hogwarts School of Witchcraft and Wizardry as well as their relations. Nearly all of those recruited were from Slytherin House as students (however, there may have been recruits from Gryffindor, Hufflepuff, and Ravenclaw within the ranks as well). Actively gathering an army of Dark Wizards and creatures, with the belief that his hidden Horcruxes granted him immortality, Voldemort and his followers planned to overthrow the Ministry of Magic and rule his way.
Coruption of Tom Malfoy
Rozetheus would become extremely inflencial when Tom Malfoy would find himself lost within the Forbidden Forest and Rozetheus and a troop of Centaurs found him and the Magi sensitive Rozetheus senced extreme evil around Tom Malfoy and during thier convsersation told Tom Malfoy of a future where he was an utterly powerful Magi without equal, but the road was filled with blood and violence and he would never know love, and it was this prophecy that led to Tom Malfoy truly turning to the darkest of Magi.
Second Vision
Tom Malfoy would return to the forbidden once again after becoming infatuated with Lilly Potter and during seeking out Rozetheus the two would talk and during this conversation he would be told by Rozetheus that the son of Lilly Potter would eventually kill him, and this vision would set Tom Malfoy down the road of violence against House Potter.
Hogwarts Civil War
Main Article : Hogwarts Civil War
The Philosophers Stone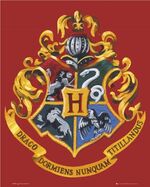 I grew up a young boy being told the stories of ancient Wizards, and Witches and the great things they did. One of these stories was of a great Magi fighting his entire life to defend the Magi world from the outsiders that hated it so much. He fought for years and years, and lost everyone he loved, and I remember asking my mother if this story had a happy ending. My mother carassed my hair before she told me that the story ended with the great Magi defeating the monster that had took everything from him, and the world was saved. I asked her what happened to the great Magi and she changed the subject. I realize now why she did that. The noble man defeats his enemy, and then he dies. This is the way of the good side. We fight and we lose everything just to save a world, that we will never see. It seems unfair to me that the good of the world is so cruely chosen to die, while the evil of the world is given free reign for however long they choose.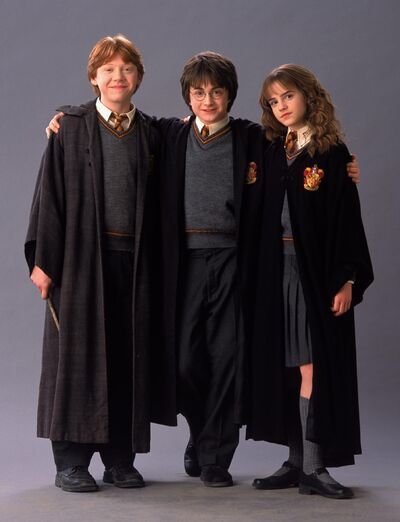 "

From that moment on, Hermione Granger became our friend. There are some things you can't share without ending up liking each other, and knocking out a twelve-foot mountain troll is one of them.

"

—

Ron Weezly
Hermione Granger, Harry Potter, and Ron Weezly were not always the the Triumverate that they would become and in the the beginning it took many close encounters for the three to finally become as close as they have. They would first meet on the train ride from the capital where the students of Hogwarts would first prepare for their departure, and it was on this train ride that the dynamics of the beginning of the group would begin. Harry Potter arrives at the carriage station where joined by his family he prepares to board the Hogwarts carriage train which is a massive carriage which takes the children who are enrolling in Hogwarts and surrounded by his family he sheds a tear as his mother gives him a kiss on the cheek before he enters the carriage. Entering the carriage alongside his cousin Sybill Potter of whom is the same age as he is the two hold hands as they find their seat, but as they are walking down the aisle Sybill is taken away by several young girls of whom knew her from the church and the two say goodbye as Harry finds an empty booth to sit at.While Ron, and Harry started off as friends and Harry was always polite to Hermione there was an almost bitterness between Ron and Hermione due to Rons behavior which was caused by him finding many things difficult due to his lack of natural intelligence on their level. Hermione Granger attached herself to Harry and Ron, following them around and trying to prevent them from breaking school rules and getting into trouble.
"

That was the first time we nearly died, and a part of me was so scared in that moment that I thought that everything elce in the world would be nothing compared to that moment. As if the danger of that Troll would some how create in me a defence against everything elce that would ever threaten me. I was wrong.

"

—

Hermione Granger
The friendship between the three was solidified when, on Halloween during their first year, the three were forced to confront a mountain troll, that had been set loose in Hogwarts in the earliest attempt on Harry's life. Unaware that a troll was on the loose in the school, Hermione had spent that day crying in the girls' bathroom after overhearing Ron making unkind comments about her. The troll made its way into the bathroom she was in, and Harry and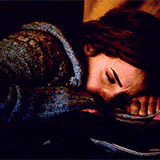 Ron came to her rescue, and proseeded to fight the Troll. None of the three had any experiance fighting anything of that magnitude so the fight was extremely chaotic with the Troll nearly killing the group several times, but their quick thinking kept them alive. As the fight looked to be going against them Ron was picked up by the Troll who prepared to kill Ron, but before he could Harry stabbed it through the foot with a wooden post, and the Troll fell over from this. With the troll falling on its stomach Harry climbed on its back and shot it behind the head where Hermione screamed to him it had weak armor. With the troll lying dead the group stayed quiet for several minutes as Harry checked on his two friends, and though they didn't know it the Triumverate would be formed by these moments. When Professors Minerva McGonagall, Severus Snape, and Quirinus Quirrell arrived at the scene, Hermione covered for the boys, claiming she was fighting the troll because she had thought that she could fight one, having read a great deal about them, and that Ron and Harry had merely come to help her escape. From that point on, the three students were best friends.
The Trapdoor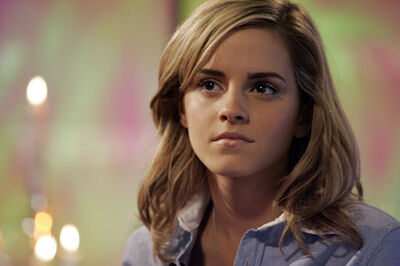 "

The ancient study of alchemy is concerned with making the Philosopher's Stone, a legendary substance with astonishing powers. The Stone will transform any metal into pure gold. It also produces the Elixir of Life, which will make the drinker immortal.

"

—

Albus Dumbledore
On one night, she followed them as they were leaving Gryffindor Tower to duel Draco Malfoy. Unknown to Harry and Ron was the fact that Draco was too afraid to challenge them and because of this he had gone to Argus Filch and told him that Harry and Ron were going to the third floor to cause mayhem. When they arrived at the dueling spot they were spotted by Argus Filch of whom demanded to know what they were doing up there and before he could say anything else they bolted away from him and ran upstairs. They were chased by Argus Filch, acting on a tip off by Malfoy, into the third floor corridor — forbidden to students — where they came face-to-face with Fluffy, a three-headed dog belonging to Hagrid. Later on, she argued that her spying was to their benefit when she pointed out the dog had been standing on a trap door, which Harry and Ron had not noticed. After using Magi to cause the dog to fall asleep they moved the god again with Magi before descending into the trap door. After going through the trapdoor, a long drop led to a chamber filled with Devil's Snare, planted by the Herbology teacher, Professor Sprout. The Devil's Snare was designed to entangle and suffocate any intruders, especially quickly the more the intruder attempts to escape. As the Snare is sensitive to heat and light, Hermione used a charm that created a jet of Bluebell flames to free Ron. As they attempted to turn back a Magi wall appeared behind them leading to them having no choice but to go down.
The Birds
"

Thats a really big dog.

"

—

Ron Weezly
A downward sloping passage led to another chamber filled with flying keys, charmed by Professor Flitwick. A large wooden door led to another chamber. The door would not open with the use of any charm such as Alohomora, one needed the correct key to get through. To pass, one had to use the broomstick provided to catch the correct key. However, once airborne, the other keys will try and attack the pursuer. The group attempted to ride broomsticks which were on the ground in order to reach the keys but they continued to fail at this until finally Harry was able to reach the top of the room and made a death defying jump in order to reach the correct key, and then survived the jump after Hermione slowed his fall with Magi. When the group finally managed to get the key and get into the next room a man in a dark robe appeared in front of them, and while this man throughout the conversation to follow would remain anonymous in truth it was an apparition of Tom Malfoy. When they attempted to raise their wands against him he disarmed the group and proceeded to tell them a story.
"

Dear children there was once a young wizard that wanted to live forever. This young wizard wanted to live forever so much that he spent his entire families wealth, and all of his time creating a stone which while the user held would make him stop aging. This man would use this stone to prolong his life until one day a thief stole it from him in the night. This theif would take the stone and sell it on the market to a man who took the stone to a school. This school would hide the stone for years and years, but the man never forgot the stone, and finally caught the trail of the stone, and when he did he attempted to get it back, but he discovered their were obstacles in his way. You three have passed three of the obstacles, and if you wish to surive you will pass the rest, and when you reach the end you will give me the stone or you will die.

"

—

Tom Malfoy
The man would proceede to tell them that story before making them perfectly aware of the fact that they were going to die, unless they did what he wanted and got him the stone. The three attempted to resist him, but he was far to powerful in that moment and they were pushed back again. With no hope the three agreed to his demands and told him that they would get him the stone. With this the man would pick up their wands and hand them back to the three before he pushed them through a door and into the next room.
Playing Chess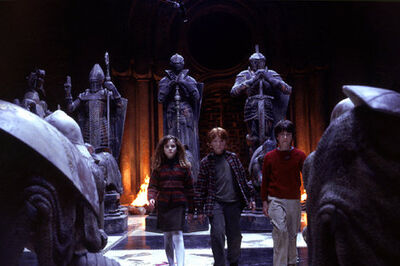 "

You've been studying your books for years Hermione. Harry is the most gifted wizard I've ever seen. You want to know what I'm good at. Watch me win us this game of Wizard's Chess.

"

—

Ron Weezly
The next chamber was dark and resembled a graveyard, it contained a Human Chess Game, enchanted by Professor McGonagall. To defeat the game, one had to play themselves across the board and checkmate the King according to the rules of Chess. One cannot simply walk across the board and pass, so an adequate knowledge of Wizard's Chess was needed to complete this task. Ron had come to love chess during his time at Hogwarts and was one of the best in the entire school so he was able to defeat the game quite easily, but on the checkmate move he was forced to sacrifice his player and this injured him, and with the entrance to the final room closing in front of them Hermione, and Harry were encouraged by Ron to leave him behind to find his own way out while they went through to the final stage.
Seven Potions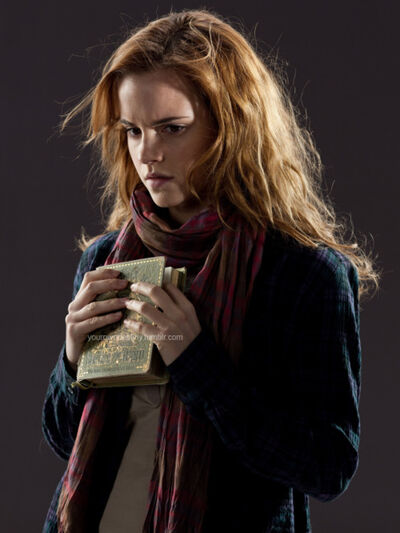 "

It's just the three of us. We have to work this out to get out of here. There isn't two other people I would want at my side.

"

—

Harry Potter
The next obstacle guarding the Stone was a logical riddle set by Professor Snape, and entering the room Hermione, and Harry now alone without Ronald are left to enter what they know is the last obstacle to their goal. Before entering the room the two held each other for some a few minutes as Hermione had begun to shake uncontrollably out of fear, and Harry consoled her, and in this moment kissed her on the forehead another moment in the expanding chemistry between the two best friends. Upon entering the chamber, the doorway through which one entered was blocked by a purple flame. The other entry way leading to the Philosopher's Stone, was blocked with black flame. A table with seven bottle of differing shapes sat in the middle of the room. Each bottle contained a liquid, but the bottles were not labelled with their contents. Three were poison, two contained nettle wine, one contained a potion to safely traverse the black flame, and the last contained a potion that allowed passage back through the purple flames. The riddle, when properly worked out, revealed the contents of each bottle, and therefore which one was safe to drink to allow onward progress.
"

Danger lies before you, while safety lies behind. Two of us will help you, whichever you would find, One among us seven will let you move ahead, Another will transport the drinker back instead, Two among our number hold only nettle wine, Three of us are killers, waiting hidden in line. Choose, unless you wish to stay here for evermore, To help you in your choice, we give you these clues four: First, however slyly the poison tries to hide You will always find some on nettle wine's left side; Second, different are those who stand at either end, But if you would move onwards neither is your friend; Third, as you see clearly, all are different size, Neither dwarf nor giant holds death in their insides; Fourth, the second left and the second on the right Are twins once you taste them, though different at first sight.

"

—

The Riddle
Hermione tells Harry that it is a test of logic and not magic wherein most wizards fail. She solves the puzzle, and at Harry's instruction, drinks the one that will allow her to head back through the purple flame, while Harry drinks the one to head into the black flame and into the final room, where he is surprised at who he sees. As Professor Quirrell presumably traveled through the chamber to reach the Mirror of Erised, he must have had to take the Black Fire Potion himself, and, as there was only enough potion for one person in the bottle, that would have used it all up. However, he may have taken some of the potion with him when he entered the chambers, and drunk that instead. Another possibility is that the bottles had had a Refilling Charm on them.
The Stone
The final obstacle was the Mirror of Erised, designed and set by Albus Dumbledore and was designed with a major moral shield leading to those with moral failings to basically be unable to succeed at this test. The only way to obtain the stone was to look into the mirror, see yourself having it, but not using it. Most people would see themselves using it, such as turning things to gold, crafting Elixir of Life, or giving it to someone. It was at this moment that the man in the dark robe appeared again and this time he revealed himself as Proffesor Quirrell and told the three that he was unable to get the stone from the mirror, and the only person he believed that could was Harry Potter and it was for this reason that he had Draco Malfoy lure the three of them into the tunnel. Also appearing at this point are several others dressed in dark clothing wearing masks who support Quirrel, and while their identity would remain a mystery the people were in fact Draco Malfoy, Astoria Malfoy, Tobias Grundeven, and Charlotte Painsley of whom were there under orders from the Deatheaters leadership. Quirrell asks for help from his master to get the Stone, and a snake-like voice tells him to use the boy. Harry is told to look into the Mirror. Under threat Harry is forced to look into the mirror. He sees his reflection pull the Stone out of his pocket and put it back in, and Harry feels it drop into his own pocket. He lies to Quirrell about what he sees, telling him instead that he sees himself shaking hands with Dumbledore, after winning the House Cup for Gryffindor. The snake-like voice tells Quirrell Harry is lying and Quirrell takes his turban off to show Harry what lies on the back of his head. As Quirrell turns around, Harry is shocked to see another face where the back of Quirrell's head should be. The face has red eyes and a snake-like slit where the nose should be. Harry realises this is the face of whoever this Lord Voldemort is, and Voldemort demands Harry give him the Stone. Harry refuses and runs, but Quirrell seizes him. However, the contact with Harry's skin burns Quirrell and causes him to have boils all over the area in which Harry touched him. Harry grabs Quirrell's face, then his arm, and holds on, with the blinding pain in his head building, until he feels the arm wrenched away before he blacks out. He awakes in the hospital wing with Dumbledore there, telling him Quirrell did not succeed at getting the Stone, and indeed the Stone has been destroyed.
Conflict with Draco
During his early time in Hogwarts he was consistently approached by one Draco Malfoy who wished for Harry to leave the school. When it became clear that wasn't going to happen the two became bitter rivals and were in near constant conflict with eachother. In the days that came before the Basilisk Harry Potter and Draco Malfoy engaged in a duel which unkown to Harry caused the death of Harnia Trout of House Slytherin.
The Duel
The European Magi Cup
They came here to destroy us. There was no need for diplomacy because both sides knew that the goal was annihilation, and no amount of words was going to change the Teutons minds. That was the saddest part for me. The knowledge that death was the only way this thing ended. Either they died...or we did.
The European Magi Cup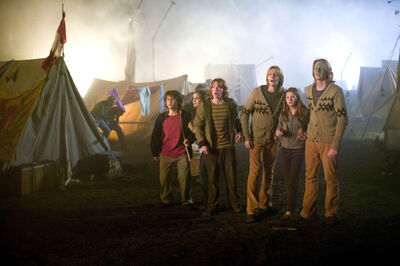 In their fourth year at Hogwarts Harry, his parents James and lilly Potter, the Weasley family (except Mrs. Weasley), and Hermione attended the Quidditch World Cup. At Stoatshead Hill, Edward Cullen and his best friend Hilary Swift, joined them. Once at the camp grounds, they met Ludo Bagman, Barty Crouch Sr. and his house-elf Winky, and many other Hogwarts students and their families, including Seamus Finnigan, Dean Thomas, Oliver Wood, and Draco Malfoy. They were able to see the match between the Kirin Tor, and Alcase teams up close, because Harry, the Weazly's, and Hermione had seats in the top box, thanks to a favour Mr. Weezly had done for Ludo Bagman. During the time watching the match Harry became silently jelous about the affection between Ron, and Hermione and this would be one of his first indications that their was something going on.
Ginny Weezly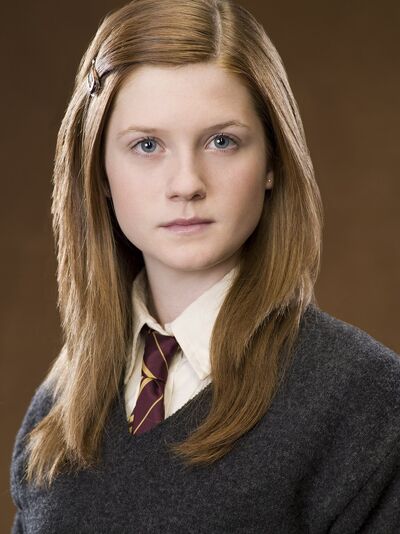 As his jelously roared its head at him, he left the group and wandered the outskirts of the stadium, and it was here that he sat for a time before he felt a body lay down in the grass beside him. WHen he looked at who it was it was Ginny Weezly the cute sister of his best friend Ron. He had never really gotten to know her since before she was quite young looking but she had grown up a lot in the time since he had seen her last, and now she was quite beautiful, and of this he took full notice. The two lay on the grass for the remaining time the games were on and they talked, before she leaned over and kissed him. The kiss didn't fufill him, or make him feel anything real but it was something, and for the emptiness that he felt he would take anything he could get. The lay their making out for a time before they were interupted by a cough and when Harry pulled away and looked over he saw Hermione looking at him with a look that on the surface was one that a best friend felt when they watched something like that happen but Harry thought that underneath that he could see a tinge of jealously. Following seeing this Hermione who did discover how jelous she was would go into the market that had sprung up and while there she found an alleyway and started crying and it was there where she was seen by Anna Gushina of whom came to her and the two talked over things and became connected by a shared feeling of loneliness.
Turning Melissa Rosier
Melissa Rosier would become involved with the deatheaters during the Euro Cup where her friends in the form of several Slytherin Students introduced her to Draco Malfoy and through him she finally saw a way forward for herself and not truly understanding what she was getting into she swore herself to them gaining a dark mark.
The Attack
The night after the match, while the Alcase's team's supporters were still celebrating, a group of black-cloaked, hooded figures held terrifying celebrations of their own by suspending the Muggle camp site manager and his family in air like twisted marionettes. On Mr. Weasley's orders, Harry fled into the woods near the camp site, along with Ron, Hermione, Fred, George, and Ginny. The group was separated in the woods, and in the chaos, Harry believed he had lost his wand. The trio ran into Draco Malfoy, and he all but told them that his father was among the cloaked wizards. Later, Harry learned that Barty Crouch Jr. had stolen his wand from his pocket. While in a clearing in the woods, Harry, Ron, and Hermione heard someone shout the incantation Morsmordre, casting the Dark Mark - a green skull with a snake protruding from its mouth like a tongue - into the sky. Although Harry did not immediately recognise its significance, he soon learned that the Dark Mark had evil implications. Then, Barty Crouch Sr., Amos Diggory, and other Ministry of Magic employees apparated into the clearing and began to question Harry, Ron, and Hermione about the Dark Mark. After Harry mentioned he had heard another voice conjure the Dark Mark, the Ministry employees searched the area and found the house-elf Winky unconscious in the bushes. Since Harry's wand was found in Winky's hand, Mr. Crouch fired her for shaming his family and disobeying his orders.
The Goblet of Fire
Main Article : Triwizard Tournament of 5122
The Goblet of Fire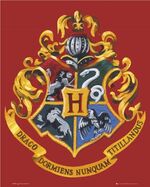 I grew up a young boy being told the stories of ancient Wizards, and Witches and the great things they did. One of these stories was of a great Magi fighting his entire life to defend the Magi world from the outsiders that hated it so much. He fought for years and years, and lost everyone he loved, and I remember asking my mother if this story had a happy ending. My mother carassed my hair before she told me that the story ended with the great Magi defeating the monster that had took everything from him, and the world was saved. She told me about how much greatness the noble Magi brought to the world when he destroyed the monster. It was only when I asked her what happened to the great Magi that she changed the subject. I thought nothing of it then but now I realize why she did that. The noble man defeats his enemy, and then he dies. This is the way of the good side. We fight and we lose everything just to save a world, that we will never see. It seems unfair to me that the good of the world is so cruelly chosen to die, while the evil of the world is given free reign for however long they choose.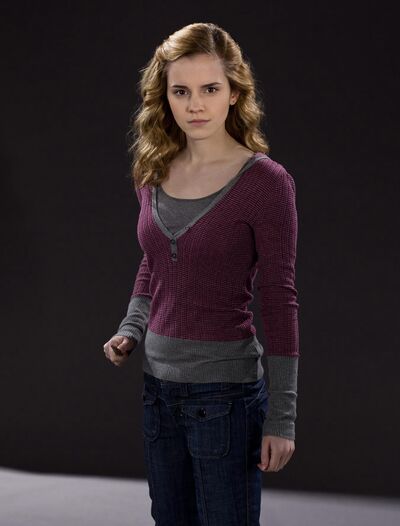 "

Eternal glory! That's what awaits the student who wins The Triwizard Tournament, but to do this, that student must survive three tasks. Three extremely dangerous tasks.

"

—

Albus Dumbledore
The Goblet of Fire would become the moment of divergence for the region of Hogwarts, and would bring about the destruction of the fake peace and the illusion was finally broken that Lord Voldermorte wanted peace for the lands of Hogwarts. Hermione was very close to Harry Potter so she was obviously very close to the forefront of the Civil War as the forces of Lord Voldermorte and the forces of Hogwarts silently battled it out for victory. The lives of Hermione Granger and the rest of the Triumverate were still at this point quite idealistic as most of the wizard world of Hogwarts had no idea that Tom Malfoy had become the sadistic man that he had become. The first strikes against the realm of Hogwarts would come silently and it would all begin during the normal event hosted in Hogwarts called the Triwizard Tournament. For Edward Cullen he was beginning to become homesick, while his friend Hilary was beyond just wanting to go home, she was crying nearly every night, and only the excuse of the Triwizard Tournament brought them any kind of peace.
"

It was supposed to be about eternal glory. It was supposed to determine something between different groups, and yet here we stand. Standing amongst the ruins of the dreams we once had, I can't help but fear for our futures.

"

—

Hermione Granger
At the Hogwarts start of term feast, Professor Dumbledore announced that Hogwarts would host the Triwizard Tournament, a recently-revived inter-school competition in which the Beauxbatons Academy of Magi, the Kirin Tor, Nubian Academy of Magi, the Order of Vendolimis from the Kingdom of Senegal, the Magisterium of the Tevinter Empire, the Nehekhara Order of Batholemu, the elven Order of the Netherstorm, the Order of Raijin from the far east, and the Durmstrang Institute would also participate. The Beauxbatons were a school tended to and trained from the greatest Magi that the Kingdom of Alcase could find, while Durmstrang was a secret Magi school hidden in Norway of northern Europe. The Kirin Tor was the Magi fortress and organization within the Kingdom of Lorderon, and the Kirin Tor sent the largest delegation led by Medivh. The delegation from Beauxbatons arrived in a large carriage pulled by Abraxan horses, and brought with them some thirty Magi, alongside some two hundred attendants. The delegation of Beauxbatons pupils was led by their Headmistress, Madam Olympe Maxime of whom had once trained at Hogwarts before using her long Numenorian lifespan to create the Beauxbatons Academy within Alcase. The Kirin Tor would arrive with some forty Magi and a force of some five hundred conventional forces, and would house themselves at the town of Fadustan, away from the city of Hogwarts where half there number were going to travel to a large ruin east of the town while the rest went to Hogwarts for the tournament. The Nubians would arrive following the Kirin Tor and had arrived via Magi boat which they had traveled west of France going north into Germania before traveling south down the Rhine River, and the Nubians only brought some twenty Magi, and a hundred retainers led by Hele Halone.
"

The sight of their ship appearing from beneath the Lake was a sight to see.

"

—

Ron Weezley
The Magisterium from the Tevinter Empire would come shortly following the Nubians and led by Calanthus Vyrantus they were the picture of nobility and honor of which was noted by all who saw them, and they came with some two hundred Magi, and nearly a thousand men at arms and retainers making them one of the largest groupings there. The secretive Order of Vendolimis would arrive from Africanas by flying boat with great suspicion as the rumors said that they had helped and continued to help the Orcs of Africanas but in a bid for growing relationships with the Senegese they were treated with as much respect as possible. Shortly after their arrival, the delegation from Durmstrang, under the watchful eye of their High master Professor Igor Karkaroff, arrived in a magical ship that could travel underwater. The

Order of Maal

from Lorraine would also send a group of people but led by Anna Gushina, and Alexandra Genin they were not going to participate and were simply coming to watch the events and discuss Magi agenda items with the Hogwarts leadership while there. A feast to welcome the new arrivals was held in the Great Hall, where Professor Dumbledore introduced the other Tournament judges - Bartemius Crouch Sr, Vonded Forden, and Ludo Bagman - to the assembled students. After explaining the rules of the Tournament, Dumbledore unveiled both the Goblet of Fire and the Triwizard Cup to the assembled groups. Students would have until the start of the Halloween Feast the following day to enter their names.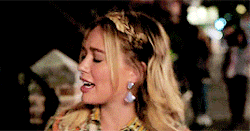 In agreement with the new rules regarding underage students entering the Tournament, Dumbledore drew an Age Line around the Goblet of Fire, of which concluded that only those over the age of fiteen could enter their names into the Goblet of Fire. Among the entrants for Hogwarts were

Angelina Johonlin

from Gryffindor,

Cedric Diggory

from Hufflepuff and

Cela Warrington

from Slytherin. Fred and George Weasley attempted to bypass the Age Line by using an Ageing Potion but were repulsed by the Age Line and grew long white beards. Edward Cullen would be at first unwilling to join the tournament as he and hilary were both very much planning on using what they had learned to go home, but when Albus Dumbledore was talking about the prestige and rewards for winning Edward would enter wanting something amazing to show his friends when he got back to Lucerne. Sabastian Fawcett of Ravenclaw and Summer Ophellt of Hufflepuff suffered the same misfortune. At some point, most likely during the night,

Bartholomule Crouch II.

who was using Polyjuice Potion to pose as Professor Moody, bewitched the Goblet with a powerful Confundus Charm. He made the Goblet believe that there would be more schools entering the competition, then entered Harry Potter's name on a scrap of parchment under a false school name. Since no other entrant would be associated with the school, Harry's name was the only one that the Goblet could select for this fictitious school that he named the School of Death.
Choosing the Champions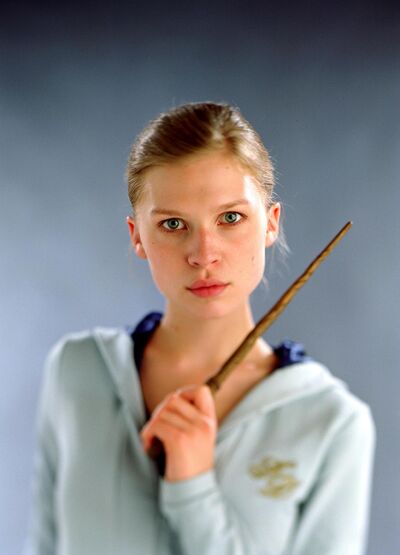 "

The Goblet of Fire! Anyone wishing to submit themselves to the tournament need only write their name upon a piece of parchment and throw it in the flame before this hour on Thursday night. Do not do so lightly! If chosen, there's no turning back. As from this moment, The Triwizard Tournament has begun.

"

—

Albus Dumbledore
During the Halloween Feast, Dumbledore presided over the selection of the Champions. Artem Belovich, from Durmstrang, was the only person from his school to put in his name and thus was selected automatically as the first Champion. The Beauxbatons Academy of Magi would also only enter one person in the form of Fleur Delacour who thus became the second Champion. The host city of Hogwarts put forth dozens of applicants all placing there name in and the goblet from these names selected Edward Cullen as the Hogwarts Champion a suprise to most as he was relatively unknown. The Kirin Tor would also only place one applicant in the form of Cerin Menathil and thus for this reason Cerin was selected easily by the Goblet of Fire. The Magisterium of Tevinter had put several names into the Goblet and was overjoyed when Rindafinwe Titus the third son of the King of Neromenian would be chosen. The Nippon from the Order of Raijin would enter ten students and thus when the goblet got to their school all ten of the students would kneel before the goblet waiting for their response, and when Ukita hidemune won the nomination the rest of the students chanted for her victory. As the sole person of the Order of Batholemu to travel to hogwarts it was without surprise that the young Euphemia Batholemu would be the one named by the Goblet of Fire to enter the tournament. The Elves of Netherstorm had come with a purpose and that purpose was for the child of the High Nethermancer Zerevor Sunsorrow in the form of Velfeth Sunsorrow to gain entree into the tournament Velfeth had become interested in winning the tournament and as the sole entree Velfeth was chosen by the Goblet of Fire. As the only entree from their respective orders it was Hamilcar Hannonid who entered for Vendolimis and Alara Kandake that entered for the Nubians marking one of the first times in history that there were more then one entree from the Africanas continent. Following the announcements of all champions it was with great celebration that the Champions left the Great Hall to receive further instructions, but to the surprise of everybody, the Goblet spat out a fifth name, as Barty Crouch Jr had intended. Harry Potter, like the rest of the school, was shocked to hear his name called, and went to join the other Champions. After a heated debate, during which Karkaroff and Maxime questioned the motives of Dumbledore and the Ministry, since Hogwarts now had two Champions, it became clear that Harry must participate. Despite his not having entered his own name in the Goblet, the fact that his name had been entered and selected by the Goblet constituted a magical contract that bound him to compete. Even his age was not a real issue; the Age Line was only an effort to stop unprepared students entering and being killed. Traditionally, students as young as Harry had been allowed to compete in the Tournament.
"

I was unprepared for anything of this magnitude. I was barely recovered from the rigors of the last year, when I was suddenly thrown into the lions den.

"

—

Harry Potter
Despite the secrecy surrounding the Triwizard Tournament, Lord Voldemort found out about it from Bertha Jorkins, a Hogwarts Magi of whome had been holidaying in Westbridge and had run into Peter Pettigrew at an inn. Pettigrew brought her before Voldemort, who, using Dark Magi, extracted from her mind information concerning the Tournament. He also learned that one of his faithful servants, Barty Crouch Jr, was still alive and under the Imperius Curse at his father's home, and this would eventually lead to his freeing. Armed with this information, Voldemort set a plan into motion. He freed Crouch Jr from the Imperius Curse, and ordered him to disguise himself as Alastor Moody, Hogwarts' new Defence Against the Dark Arts teacher. There, he would manipulate the Tournament as his Master commanded to achieve the Dark Lord's goal: the destruction of Harry Potter. Alara Kandake would travel to the Republic of Hogwarts for the Triwizard Tournmanent of 5122 and once there she was targeted by Rinvious Quirrell who was silently a member of the Deatheaters and he would be able to seduce the young and impressionable Alara kandake into coming to a meeting held by Tom Malfoy and it was there were alongside becoming infatuated with Rinvious she would also become sworn to the Deatheaters.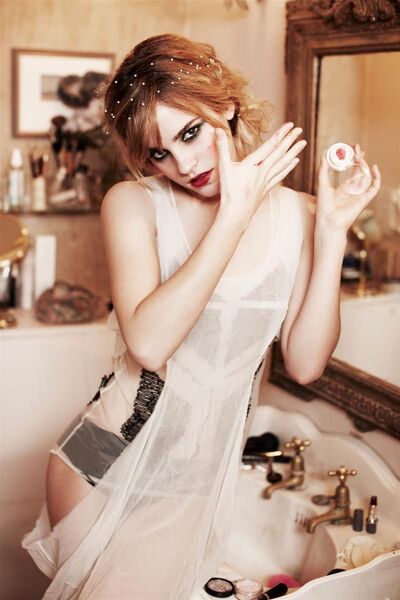 "

That was the first moment I saw him for the person I knew he could be. From that moment on it was hard not to see him as a man above all others.

"

—

Hermione Granger
Many people did not believe Harry's story, including Ron believing this to be nothing but another attempt to gain fame. This caused extreme tension between the two friends. Hermione, on the other hand, "accepted his story without question," and assisted Harry in preparing for the Tournament by teaching him useful spells, such as the Summoning Charm, which Harry used in the first task of the Tournament. Besides the resentment that came from Ron for his enlistment, he also received a lot of backlash from the other students, who appeared unwilling to accept his story. Edward Cullen at this point was becoming very popular, as he was seen as Hogwarts true champion, and a generally nice guy. As Harry Potter became the subject of abuse his brother Neville attempted to stand up for him, but this only got him in more trouble and eventually Harry talked him into simply letting it go. It was during this time that Harry and Edward first came into becoming friends, as Edward didn't like the abuse he was taking, and tried desperately to get them to stop but Hilary convinced him to just keep his head down.
The Departure of Rindafinwe
"

You came to the wrong tent girl. Time for you to be shown what a man does to women who won't realize their fucking place.

"

—

Rindafinwe Titus
Its after the picking of Rindafinwe that a disappointed Clary would go to find him that night to congratulate him and be the better person. Going to his tent he was not there but she used Magi to follow his trail and this led to her finding him at the House Lestrange estate within Hogwarts. Using Magi to get inside she would witness Rindafinwe and his friends talking with a man who revealed himself as Rodolphus Lestrange and eavesdropping on the conversation she listens as they discuss several things but for her the most notable is that in return for Rindafinwe helping them they will help him by killing Calanthus. Upon hearing this she flees the estate attempting to find her master and warn him, and finding him reading to Jesikka she blurts out what she heard to him. Despite the dire nature of what she warns him of he is dismissive of the threat and tells Clary not to consern herself with such things and to go to bed and get rest for the next day. Despite wanting to listen to Calanthus she does not go to sleep instead leaving the tent once Calanthus has fallen asleep and followed by Jesikka she goes to the tent of Rindafinwe to confront him. As she reaches the tent of Rindafinwe she hears him talking with several dark robed men about a plot of which she doesn't understand. Not willing to accept this kind of behavior she uses Magi on the group defeating three of them while Jesikka is locked out of the tent by Magi from Rindafinwe. The two engage in a breif skirmish but Rindafinwe is the more powerful Magi and disarms her and then begins to sexually assault her before being stopped by the arrival of several Templar and this causes Rindafinwe to flee Hogwarts through the use of a Portkey. Following the departure of Rindafinwe Titus the judges decided that they would have the Magisterium put in names again and have the Goblet choose a new champion for them to enter. A discussion was held between the Magisters present and they decided that it would be Is-Tinton Haellevnix that would be entered alone, but Calanthus would disagree and going against the other Magisters he would have Clary put her name in as well. When the Goblet put out the name it was Clary that was the next Champion for the Magisterium causing great outrage from the other Magisters, but the situation was calmed by Dumbledore who stopped anything violent from happening.
The First Task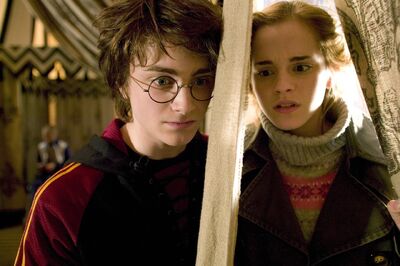 "

The first task is designed to test your daring, so we are not going to be telling you what it is. Courage in the face of the unknown is an important quality in a wizard ... very important ...

"

—

Bartemius Crouch Sr.
The First Task of the Triwizard Tournament took place on 24 November, and the objective was to retrieve a golden egg that was being guarded by a dragon - the egg would be located within a clutch of real dragon eggs. Using Sleeping Draughts, a team of wizards, including Charlie Weasley, transported nesting mothers of different breeds to Hogwarts from a dragon sanctuary in Croatia. The dragons were hidden in the Forbidden Forest to stop students from discovering them. However, despite the secrecy, the Champions became aware of the task that faced them. Rubeus Hagrid, a great lover of dragons, innocently invited Olympe Maxime to watch the dragons with him, unaware that she would tell her Champion, Fleur Delacour, about them. Harry Potter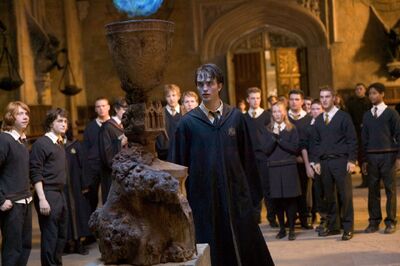 was also present, again at Hagrid's request, to see what was in store for him, hidden under his Invisibility Cloak. Igor Karkaroff sneaked into the Forest to discover what was being hidden, and told his Champion, Artem. Medivh would tell Cerin Menathil after Medivh watched the Dragons in his mind using spells he had left all around the hidden forest believing that would be where anything would be hidden. Even though Edward Cullen was not present, he was told about the dragons from Harry, who considered it unfair that Edward should be the only one of the Champions who had no clue what the First Task was. After lunch on the day of the First Task, the Champions assembled in a tent near the arena that had been built specifically for the Task. In the tent, they were informed of the task ahead by Barty Crouch Sr. and Ludo Bagman, who would also be acting as judges alongside Professor Dumbledore, Madame Maxime, and Professor Karkaroff. Each Champion was required to dip their hand into a bag that contained miniature replicas of the various dragons they would face, and pull one out. They would then face the real version in the arena. In addition, each miniature dragon had a small number hung around its neck, indicating which order they would face in.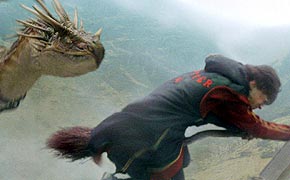 "

After the Dragons what could possibly been worse right?

"

—

Harry Potter
Harry Potter drew the fiercest of them all, the Hungarian Horntail. On the advice of Crouch Jr (disguised as Professor Moody), he used a Summoning Charm to bring his Firebolt broomstick to him, and maneuvered past the dragon to retrieve his egg. After the First Task, Cerin and Artem were tied for first place, with Edward, and Ukita tied for second, Harry, and Velfeth tied for third. The champions were told that, the Golden egg they retrieved contained a clue on how to pass the Second Task. Without it, they had little chance of succeeding. After seeing how dangerous the task was, Ron, as well as the other students, made amends with Harry, with Ron telling him, "I reckon someone is trying to do you in." He managed to escape the first task with only an injured arm.
"

Come seek us where our voices sound, We cannot sing above the ground, And while you're searching, ponder this; We've taken what you'll sorely miss, An hour long you'll have to look, And recover what we took, But past an hour - the prospect's black, Too late, it's gone, it won't come back.

"

—

The song heard when the Golden egg is open under the water.
To prepare for the second task, Harry had to open the egg he won from the dragon, but every time he did, it screeched. His rescue from that particular problem came when Cedric paid him back with the information that he would figure it out if he "take[s] a bath" with the egg. Harry followed this advice; while in the bathroom, he had an uncomfortable exchange with Moaning Myrtle, and on the way back to the Common Room, he ran into Professors Snape and Moody.
The latter informed Harry of Barty Crouch Sr's obsession with catching Dark Wizards. Harry did learn that the second task was going into the Black Lake to rescue "the thing they would miss most" from the Merpeople. Harry's new problem was that he had no idea of how to survive underwater for an hour. He got his answer in the form of gillyweed from Dobby, who had come to work at Hogwarts.
The Second Task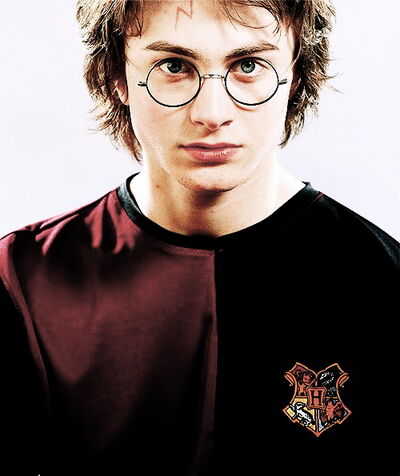 "

My task seemed impossible until my friend Neville taught me a method for holding my breathe under water using a weed. My life relied on the skill of Neville Longbottom, and a weed...

"

—

Harry Potter
All five Champions assembled on the shore of the lake, and were told that they had one hour to retrieve that which had been stolen from them from the merpeople's village, and return. The Champions entered the water; Harry had to eat the gillyweed, which gave him gills to breathe underwater, and webbed hands and feet to allow him to swim faster. Both Fleur and Edward utilised the Bubble-Head Charm, while Viktor partially Transfigured himself into a shark. Cerin Menathil surrounded her entire body with a bubble and would move throughout in this protective shield. The five Champions headed through the lake to the village; although Fleur was forced to retire when she was attacked by grindylows. Harry reached the village first to find that the "item" that had been stolen from each Champion were people close to them. Placed in an enchanted sleep, then tied to the tail of a stone Merperson, were Harry's best friend, Ron Weasley, Hermione Granger, who had been Viktor's date to the Yule Ball, Edward's best friend Hilary Swift, and Fleur's younger sister, Gabrielle. Concerned for the safety of all the "hostages", Harry refused to just take Ron and go. Edward arrived shortly after and rescued Hilary, followed by Viktor. Viktor's partial Transfiguration had left him with the head of a shark, and he found it difficult to free Hermione. Harry passed him a sharp rock to cut her bonds with, then Viktor left carrying Hermione and headed for the surface. Cerin would wander the waters unable to find her way around as the Merpeople had become angry at her after she casually killed one of them, and surrounded her with mist leading to her wandering around for hours unable to know where she was.With no sign of Fleur, Harry made the decision to rescue the remaining hostages himself. Although the merpeople objected and tried to stop him, Harry managed to free himself, and dragged Ron, Perseiphone, and Gabrielle to the surface.
"

Ron wrapped me in a towel, and in that moment I was half discusted that they had led us into such real danger, and the other part of me was downright excited that I had survived.

"

—

Harry Potter
Back on shore, Harry learned from Ron that none of them had ever been in real danger, and that he should have just rescued him and got back as quickly as possible. Edward, the first Champion back, had arrived one minute outside of the one hour time limit, followed by Viktor in second place. Harry was third, and, because they did not finish Fleur, and Cerin were in last place. Despite finishing third, Merchieftainess Murcus informed Dumbledore that Harry arrived at the hostages first, and only his desire to see them all safe had stopped him from finishing first.
After a conversation with his fellow judges, which included Percy Weasley deputising for the ill Mr. Crouch, it was decided that Harry, for showing moral fibre, would be awarded second place. Edward scored forty-seven points, Harry scored forty-five points, Viktor earned forty points, and Fleur and Cerin came last with twenty-five points. After the first two tasks, Harry and Edward were tied for first place, with Viktor second, with Cerin third, and Fleur fourth.
The Yule Ball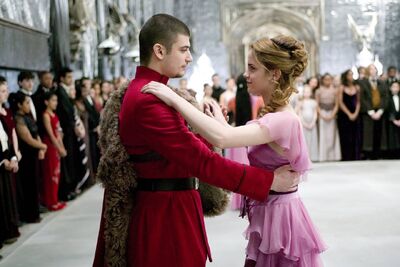 "

There was madness in his eyes as I danced, and it was only the softness of Hermione's skin that kept me from confronting Draco right then and there.

"

—

Harry Potter
A month before the final task, the Champions were shown the beginnings of the challenge. They were told the third and final task was going into a maze filled with obstacles to find the Triwizard Cup. On the way back to the castle Krum took Harry aside to ask him something. Thinking that this was something important, Harry went with him. Krum then asked Harry about his relationship with Hermione, in whom Krum was deeply interested. Harry told him that there was nothing between him and Hermione and that she was just a friend, but by this point he knew he was lying to himself. Edward went to the Yule Ball with Hilary, and after dancing all night they returned to his room where they would kiss romantically, but as they parted they both laughed realizing for sure that they were only to be friends. Cerin Menathil, and Medivh would begin at this point to become aware of dark Magi permenating the air, as Lord Voldermorte had entered the area in secret, and Cerin and Medivh came to believe that the person was Harry Potter after hearing the eventual news that he was seen walking madly out of a room.
"

It was the finality of so much preperation, but I had this overwhelming sence of fear. Fear that I would fail. Fear that I would disapoint. Also I feared for my life. Something inside of me told me this last task was different in a way the good people of Hogwarts couldn't imagine.

"

—

Edward Cullen
To prepare for the final task, Harry, Ron, and Hermione used vacant classrooms to practise spells and jinxes. In Divination class between two of these study periods, Harry dozed off dreaming about Voldemort and left the classroom in a disturbing fashion. Rita Skeeter had witnessed this event, and she wrote on the day of the final task, that Harry was disturbed and dangerous. This did nothing to boost Harry's morale, but when he spent the day with Bill and Molly Weasley, they cheered him up when they also came to watch the final task as his substitute family. As the training continued Harry would continue to see signs of darkness in Draco Malfoy, and finally with time to deal with this he would confront the Malfoy heir and the two engaged in a fight which almost led to Harry killing Draco. Leaving Draco broken and wounded on the ground of the bathroom he erased his memory and told noone of the event, while also not getting information from Draco this was a terrible moment for Harry.
The Final Task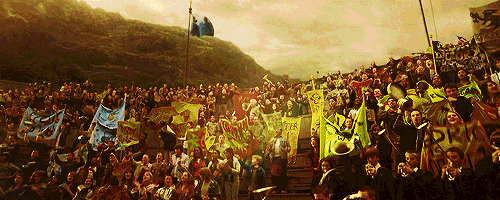 "

Who could have known how much would happen inside one maze.

"

—

Edward Cullen
On 24 June, the Third Task was to navigate a maze grown on the Hogwarts Quidditch pitch. The maze was populated by various obstacles and dangers that each Champion had to overcome. Crouch Jr, as Professor Moody, was entrusted with placing the Triwizard Cup at the centre of the maze. While doing this, he enchanted the Cup to be a Portkey that would be activated by touch, and thus sealed the fate of Harry of whom they planned to win this event. Edward and Harry, tying for first place after two tasks, were to enter the maze first, followed by Viktor, and then Cerin, then Clary, then Alara Kandake, before Fleur entered last. The first Champion to successfully navigate the maze and reach the Cup would be declared the winner.
"

I felt a change in the air as I moved. It felt as if I was being watched the entire time I was there by some all seeing eye.

"

—

Harry Potter
During the task, Edward encountered a Blast-Ended Skrewt, which he barely escaped from, but was able to use his Magi to deflect the fire bolts it sent at him before he finally killed it. Harry had to deal with a Boggart in the form of a Dementor, and overcame an odd golden mist which turned things upside-down. Crouch Jr, however, was leaving nothing to chance. Using Moody's magical eye, he watched events unfold in the maze, keeping the more dangerous obstacles out of Harry's path, while making sure to severely target Cerin and Edward of whom he knew to be the greater targets of getting to the end first. He also Stunned Fleur by ambushing her with thousands of weeds of which surrounded her and pulled her inside the bushes where she was knocked out for the remainder of the final task. Velfeth Sunsorrow entered the final task of the triwizard tournament in fifth place and entered the maze fifth, but upon entering the maze he begin to sense a terribly strong Magi presence and despite years of training he went towards it as his addiction overcame him and finding the source was what appeared to be a magi cube but it was not a Magi cube but instead was a terrible trap which when Velfeth touched it he died instantly becoming the first casualty of the tournament.
"

Viktor's eyes were the thing I will remember most. Nothing remained of the somber eyes I remembered all the months before, and what had replaced them was dark in a way that was horrifying.

"

—

Edward Cullen
As Viktor accidentally neared the end of the maze Crouch Jr would place the Imperius Curse on Viktor, and begin to use him as his personal force. He used Viktor to attack Edward with the Cruciatus Curse in order to clear Harry's path to the Cup, but Viktor couldn't defeat him and only managed to push him back away from the maze entrance and towards another way in. Clary Folwyn took a silent path to the end of the maze and she would nearly reach the trophy but once again Barty Crouch II. would intervene and portal his ally Alara Kandake to the trophy and it was at the foor of the trophy that Clary and Alara fought a duel. The two were evenly matched but Clary would gain the upper hand when Alara tripped on a rock and fell down, and while down Clary struck her with a blow to her shoulder disabling her and leaving her to the mind of Clary unconscious. As Clary went to touch the trophy she would be struck by a magi blase from the hidden Barty Crouch II. and knocked down, and then Barty used Magi to wake up Alara who then went to kill Clary and realizing that Alara was not going to stop Clary used the killing curse on her killing Alara before dropping into unconsciousness due to the wound from Barty Crouch II. Hamilcar would pass the first two tests but finished at the lower levels and thus when the final task started he entered near the last spots but having sided with the Deatheaters on the orders of his leadership team he would enter the final task with the goal of stopping everyone outside of Harry Potter, and he helped this when he fought Ukita Hidemune in a duel after she begin making progress towards the end of the maze and after ambushing her she made the mistake of misjudging his intention and while letting down his guard Hamilcar would kill him with a killing curse, but after releasing the killing curse it was Cerin Menathil that came upon him and watched this happen and Cerin would in return kill Hamilcar.
"

Just stay down.

"

—

Cerin Menathil
Cerin would come across Viktor next, and when Cerin begin to soundly beat up on Viktor Crouch Jr would intervene by sending dozens of Giant Spiders at her which distracted her long enough for Viktor to begin targeting her. Harry encountered the Blast-Ended Skrewt that had attacked Edward, then heard Cerin being tortured, and rescued her by Stunning Viktor. Cerin and Harry parted company, and Harry had to answer a riddle from a sphinx to continue on into the maze, while Cerin had been poisoned by the spider and fell into a coma before being pulled into the bushes and losing the match but becoming safe. Edward and Harry joined forces to defeat another Giant Spider of whom was so large it tore down pieces of the maze ironically making it easier for them to reach the end of the maze, and after defeating the spider they both arrived at the Cup together. After an argument over who deserved to win more, they decided to take the Cup together, since it would still be a Hogwarts victory. Touching the Cup at the same moment, they activated it as a Portkey, and were transported out of the maze and into the graveyard. Following closely behind them was Viktor of whom touched the Porkey minutes later also entering into graveyard where he would be released from the Imperius Curse once touching it.
The Graveyard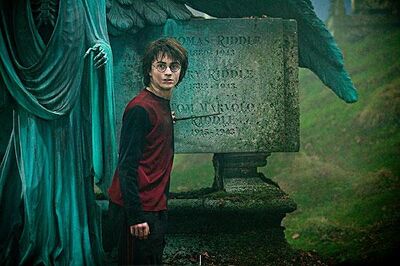 "

I didn't know what had happened. One minute I was arguing Edward about who was the deserving winner, and then the next minute I was in some dark and depressing graveyard surrounded by sinister looking men.

"

—

Harry Potter
The two had been transported to the graveyard in Little Hangleton, the Malfoy's family's final resting place, where Lord Voldemort was waiting. The two boys who had been on such a high from their success were now suddently in a graveyard surrounded by a series of robed men with clearly hostile intentions towards them. As the two wandered about the graveyard they were met with a loud shriek as Viktor would come through as well after following the residue left by the Porkey. As the three talked and learned that Viktor had been bewitched they became unsure if this was part of the tournament and this ws proven to them when Harry discovered the grave of a Malfoy. Tom Malfoy would appear alongside nearly a dozen of his deatheaters including Peter Petingrew, and would begin to berate Harry Potter for his stupidity. Edward of whome was the older of the two attempted to understand what was heppening but Tom Malfoy had no intention of entertaining Edward Cullen so he simply ignored him, and when he moved closer Viktor stood between them and Voldermorte struck him down with the killing curse. As Harry and Edward raised their wands Lord Voldermore would strike their wands away with Magi and then on his order, his servant Gragorix stunned Edward Cullen, and grabbed Harry.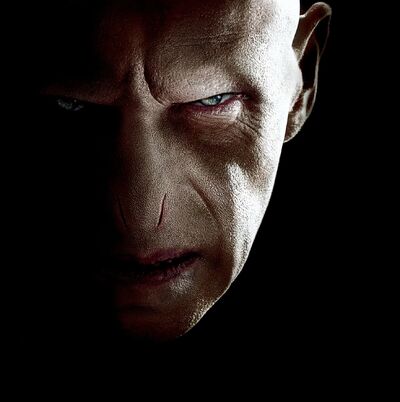 "

Remember, if the time should come when you have to make a choice between what is right and what is easy, remember what happened to a boy who was good, and kind, and brave, because he strayed across the path of Lord Voldemort. Remember the truth.

"

—

Ghost to Harry
When Harry saw Tom Malfoy at first he was shocked because he knew of this man, and he knew of the influence that Tom held. After watching them knock Edward Cullen uncontious he became horrified that someone of his power would be after Harry, and this led him to beg to understand what was happening. At this point Tom believed he had won and thus he took time to explain to Harry what his plans were, and told him of why he was being ambushed. Following this angry exchange Lord Voldermorte attacked Harry emotionally and the two had a heated argument before finally Tom raised his wand. Harry and Voldemort engaged in a brief duel, but their wand cores connected and created the effect known as Priori Incantatem, and the "echoes" of Voldemort's past victims emerged from Voldemort's wand. They helped Harry to escape from Voldemort by distracting the Dark Lord, giving him enough time to reach Edward Cullen's knocked out body and the diseased Viktor, then Summon the Portkey to him and return them to Hogwarts.
Betrayed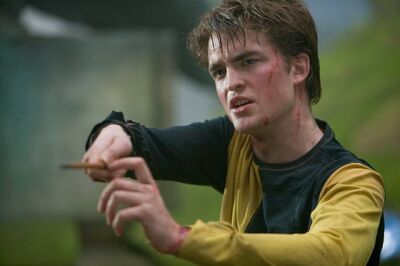 "

Viktor was dead. The world changed in that moment as I saw the scope of what evil could do. It mattered little what kind of person Viktor had been, he was struck down all the same.

"

—

Edward Cullen
Returning to Hogwarts with Edward Cullen, and the corpse of Viktor, Harry was promptly whisked away from the crowds by Crouch Jr, still in the disguise of Professor Moody. While the assembled crowd learned what happened in the graveyard from the waking form of Edward Cullen, Hermione realised that something was amiss with Moody, since she believed that Moody would never have taken Harry away from the tragic scene. In his office, Crouch Jr started to question Harry on what had happened, and how it felt to stand in the Dark Lord's presence. Unnerved by Moody's seeming adoration of Voldemort - something that went against everything he knew about Moody - Harry was rescued by Hermione who in her panic at seeing Harry in any kind of danger had convinsed Professors Dumbledore, McGonagall, and Snape to follow her, and from the outside of the door they listened to the argument so that they knew for a fact that their was bad things going on. The effects of Crouch Jr's Polyjuice Potion wore off, since, in the excitement, he had neglected to take it at the proper time to maintain his cover. Crouch Jr was questioned under the effects of Veritaserum, and he revealed Lord Voldemort's plan to resurrect himself, and Crouch Jr's involvement in getting Harry to the graveyard.
Aftermath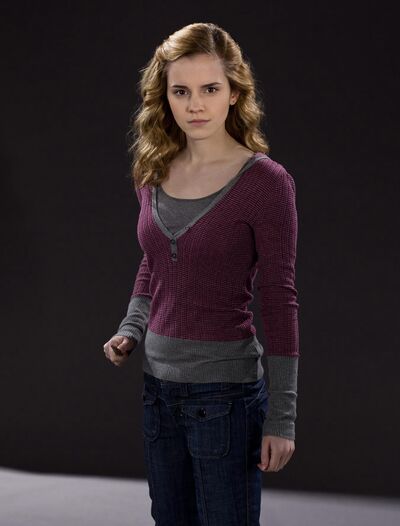 "Viktor was murdered by Lord Voldemort... The Ministry of Magic does not wish me to tell you this.. It is my belief, however, that the truth is generally preferable to lies, and that any attempt to pretend that Viktor died as the result of an accident, or some sort of blunder of his own, is an insult to his memory."
—Dumbledore speaking to all of the students of Hogwarts, and the students who went there for the Tri-Wizard Tournament
Hiding
Following his near death the entire order of Hogwarts decided that no longer could Harry Potter be exposed as publically as he was until the time came that Lord Voldermorte was truly defeated. In this way he along with his parents went into hiding in a farm that was known to only James, and Lilly Potter along with their most trusted friends which unfortunatly also included unknown to Harry the traitor Peter Pettigrew.
The Silent Search for Hope
Look at me Hermione. No matter what happens here I know that you did beyond everything you could to do the best you could for your parents. The decisions and the evil of others is not on us. We can only choose our own path. Monsters move at their own will, and we can only do what we are capable of doing to stop them.
The Search for Hermione's Parents
"

I don't care about the fame Hermione. I just want to help you find your mother and father. This can all wait a few weeks.

"

—

Harry Potter
It was during the lead up the the civil War in Hogwarts that the life of Hermione would become entrapped in the violence of the coming conflict as seeing how close Hermione was to the chosen one in Harry Potter Tom Malfoy would target her by ordering her death. The Death Eaters under Lord Voldermorte would stage the Night of Violence of which was a targeted assassination of leaders of the loyal elements of Hogwarts and spread throughout the entire kingdom as it killed hundreds, and it was under the cloud of this that they targeted Hermione and her parents. Believing through poor information that Hermione had left to see her parents following Harrys victory in the Goblet of Fire they were unaware that she was staying with Harry Potter and not her parents in Lorraine. When the death eaters arrived at her home they tortured her parents trying to find out information on her location but they resisted and were killed and thus unable to find her the Death Eaters left. When the night of violence finally ended Harry and Hermione attempted to find Ron but couldn't as he was hidden away with his family by members of the Hogwarts army as were most of the nobles, and thus unable to find Ron they went alone in an attempt to find Hermione's parents who they didn't know were already dead.
"

Everyone looks at you and they see a hero. They look at you and they think that there goes the greatest Magi in the world. Would you like to know what I see Harry Potter. I see a coward. I see a person who is going to wish they had picked different sides once all this is over. Your going to see the cost of everything you've done. You'll see.

"

—

Draco Malfoy
As they left the city of Hogwarts they would be met on the road by Draco Malfoy, and Astoria Malfoy of whom would laugh about the deaths during the Night of Violence and Draco would taunt Harry on being the only member of House Potter not in complete isolation out of fear. The four would come to blows with Draco and Astoria on the losing end of things, and Harry and Hermione would go to leave when Draco stopped them once more threatening to kill Harrys family for what had happened today. While Harry and Hermione returned to their horses in their journey to find her parents Draco and Astoria would return by Magi to the fortress of his family in the form of the Malfoy Estate just outside of Westbridge where they would demand to be involved on the destruction of House Malfoy but in a critical error they did not reveal the departure of Harry and Hermione.
The Farm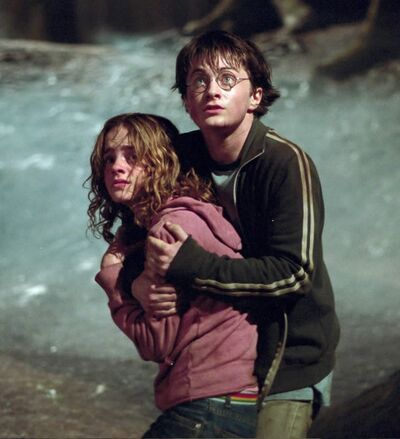 As the two traveled to the small farm of her parents they traveled through the country side as to avoid being discovered and this was the first time of what would become almost every night where they would fall asleep together in an attempt to stay warm. It took them two days to reach her farm but when they did they could see the fire coming from the farm hours away. Hermione broke into a run when they saw the fire, and it was all Harry could do to keep up with her. When they arrived at the farm they saw that the house was burned down, but when there didn't appear to be any sign of bodies there was a brief hope that they survived the fire. This hope faded when they saw the bodies of her parents and their servants hanging from a tree in the back of their farm. After discovering the hanging bodies of her parents Hermione was overcome with grief and Harry and Hermione basically just lay against a tree for hours as she cried herself into Harry's shoulder. When she finally calmed down her emotional state caused her to kiss Harry and although they both quickly pulled back that was the moment between the two that their mindset changed. Hermione was emotionally exhausted and so she passed out, and while she was passed out, Harry got her parents, and servants bodies down from the tree and used his Magi to dig their graves and clean them up.
The Goodbye
"

Whatever I feel for you doesn't matter because I know that my best friend loves you too and I love him too much to make him feel the pain that I feel without you.

"

—

Harry Potter
When Hermione woke she discovered Harry standing by the edge of the graves and she silently thanked him by kissing him. The two stood silently in front of the graves of her parents before they once again began kissing. This time it became more heated and it only stopped when Harry pulled back and stopped them. Hermione and Harry discussed that they had to find her brother before whoever had murdered her parents found him, and thus she stayed in place while Harry gathered a shirt that was her brothers from the farm and despite attempts to use Magi to find the shirts owner in her brother they were unable to. Following this failure Harry showed Hermione another piece of clothing he had found, and she used her Magi to discover its owner was a Death eater named Gragorix Lux of whom they immediately realized was the man responsible. With this knowledge the two packed themselves and headed towards the location of Gragorix Lux who was - according to their Magi tracking - in the town of Haris west of her parents farm, and guessing he was there searching for her brother there the two would immediately leave for Haris. It wasn't even a days walk so they arrived at Haris later that day they followed Hermione's Magi trail discover that Gragorix and his companions were in a tavern. While Hermione wanted to plan things out and ambush the deatheater it was Harry that saw Gragorix laughing through the window and barged into the tavern and begin threatening Gragorix.
Duel with Gragorix Lux
See Also : Gragorix Lux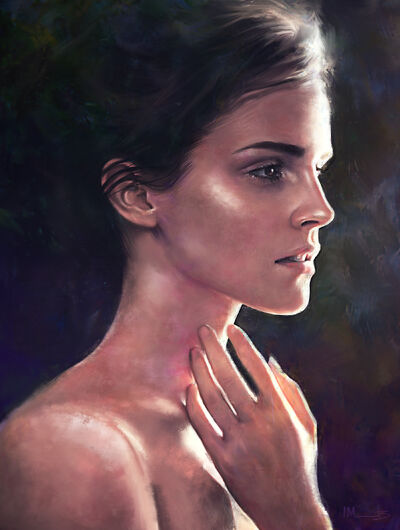 "

He deserved to die. That was the first person I ever needed to kill, and looking back on that I shouldn't have forced Harry to do what he did. I should have taken a moment and really thought all this through. What did I gain by chasing this guy across the Kingdom? Would his death bring anything back for me? Would it do anything other then just relieve me of a moments pain? Since the anwser was no to everything I just look back and see all the killing I've done and can't help but wonder if I would have still done it all if I hadn't sold my soul that day.

"

—

Hermione Granger
Gragorix Lux wasn't a weak Magi and he believed that if he was able to kill Harry Potter or at the least capture him he would gain unimaginable power with Lord Voldermorte. One of the deatheaters with him attempted to stop him because he knew that only Lord Voldermorte would accept being the one to kill Harry, but as he stepped in front of Gragorix he was felt a knife stab him as Gragorix killed him. Gragorix having killed one of his own companions unleashed a barrage of spells at Harry which he deflected killing one of Gragorix's companions and knocking the other remaining companions unconscious but despite this deflection the Magi was so powerful that he would smash through the wall of the tavern. With Harry momentarily out of commission Hermione overcome with rage at the man who was involved in the killing of her parents attacked Gragorix. Hermione was no match for Gragorix and was struck with a table launched at her by Gragorix. Just as Gragorix was about to kill her Harry came to and returned inside where he surprised Gragorix by launching the killing curse at him, which instantly killed Gragorix. In this moment Harry had no time to actually think about the fact that he had used a killing curse instead of the hundreds of other spells he could have used as Hermione could be hurt. As Harry approached her she should have felt fear towards Harry since he just unleashed the killing curse but instead she was nearly overcome with lust and love for him, and only through her strongest will power did she not kiss him when he leaned down to pick her up.
"

When I picked her up I can remember how scared I was to see her face. I was so worried she would look at me different after seeing me killing him. But when I finally looked down she had this look of pure love on her eyes. No one ever made me feel as loved as she did in that moment surrounded by all that bad.

"

—

Harry Potter
Harry quickly picked up Hermione and while Harry yelled for everyone remaining in the tavern to leave immediately and with the last one having left he woke up the unconscious companion of Gragorix of whom revealed himself to be Gragorix Lux II. the son of Gragorix and interrogating the young man they would discover that Hermione's brother had succesfully fled Haris and fled to Hogwarts giving Hermione much relief that her brother lived. While Harry used Magi to tie up Gragorix the two heard yelling from outside and looking through the window Hermione saw several Deatheaters and nearly a half a dozen Deatheater men at arms and realizing there was no escape out of the tavern Harry prepared to fight and die there, but Hermione was unwilling to give up. Hermione would search through the belongings of Gragorix and his companions and discovered a small metal cube and realized that it was a Portkey. One of the Deatheaters charged into the tavern and Harry knocked him back with a spell, and at this Hermione cried out to him to touch the Portkey and trusting her Harry would touch the Portkey teleportation the two to the location of Gragorix's Portkey which turned out to be his personal estate. Finding themselves in Gragorix's house they were shocked by a large family laughing around a table and Harry pulled out a sword and demanded to know who they were and they revealed themselves as Gragorix's family including his three children. Gragorix's wife realized from the blood that they had stolen his Portkey and demanded to know what had happened to Gragorix and when Harry told him they had killed him for murdering Hermione's parents Gragorix wife would attack Harry forcing Harry to kill her when she refused to stop. Following her death the two would storm from the house stealing two horses from the stable and begin their ride from Gragorix's home back to Hogwarts. As the two rode back to Hogwarts Hermione understood far more then Harry did that things between the two had changed, and that when they got back her relationship with Ron would be tested like she never though it would be.
The End of House Potter
A week ago our families were just our families. Something annoying that we had to see all together on holidays. I took for granted all the love and protection they offered, and now look at them. Piled up in a room dead. I lost everyone tonight. I lost my family tonight.
The End of House Potter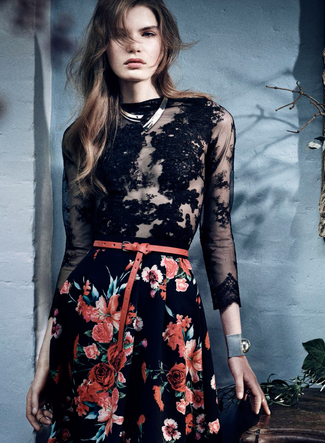 "

The one with the power to vanquish the Dark Lord approaches... Born to those who have thrice defied him, born as the seventh month dies... and the Dark Lord will mark him as his equal, but he will have power the Dark Lord knows not... and either must die at the hand of the other for neither can live while the other survives... The one with the power to vanquish the Dark Lord will be born as the seventh month dies....

"

—

Prophecy of Rozetheus
It was Lilly Potter that would come to have a frienship with Tom Malfoy of whom after hearing the vision from Rozetheus made all efforts to infiltrate House Potter, and it was during this time that he became infatuated with her, but her feelings for him was one of friendship. As Tom Malfoy moved himself into a position of being a friend to the family he portrayed himself as an honorable man named Reginald Potter a bastard child of Kingsley Potter, and thus having hidden who he truly wasd it was during this time that Tom Malfoy first came to meet Harry Potter. Tom Malfoy would return to the forbidden once again after becoming infatuated with Lilly Potter and during seeking out Rozetheus the two would talk and during this conversation he would be told by Rozetheus that the son of Lilly Potter would eventually kill him, and this vision would set Tom Malfoy down the road of violence against House Potter. While this was happening Harry Potter is standing at the gates of Hogwarts where alongside Ron and Hermione they are saying goodbye to Edward Cullen, and Hilary Swift of whom are leaving Hogwarts to return home to Lucerne. Harry and Edward discuss what happened at the graveyard at the end of the Goblet of Fire and Edward wishes him luck in dealing with Tom malfoy of whom they both know from the fight is on a different level then anything else they have ever seen. Watching as Edward and Hilary fly away on a broom stick and as he stands there alone while Ron and Hermione hold eachother he thinks that fresh from his victory in the Goblet of Fire and following this victory and the events of the Euro Cup he has become infatuated with Hermione Granger a point that becomes clear when he sees Ron his best friend kissing Hermione. Saying goodbye to his friends they part for the night and in his jealousy he travels into the Forbidden Forest where he hopes to meet with one of the Centaurs of the Forest who he plans to ask whether or not he and Hermione will be together so that he knows whether to move forward with or without Hermione. Meeting with the centaur leader in the form of Rozetheus the two talk for some time until eventually Rozetheus reveals that he met with a magi from Hogwarts some time ago and told him that the child of Lilly Potter would end his life, but trying to find out who the Magi was would fail and Rozetheus would demand Harry leave which he tried to resist but was taken by force out of the forest by several centaurs. Harry goes to the only person that he believes can help him find out the truth in the form of Albus Dumbledore of whom has helped him immensely throughout everything that has been going on, and arriving there the two talk for some time until eventually Albus who looks extremely pained talks to Harry about going home to see his family but Harry believes he is the target after hearing what Rozetheus has said and thus refuses to leave, and Albus agrees to help him find out the whereabouts of Tom Malfoy so that he may kill him. Leaving Hogwarts with Albus and several professors and a handful of men at arms they travel to the ruins of the Malfoy estates west of Hogwarts where Albus believes they will find evidence about where else the Malfoy's may have gone too. Arriving at the Malfoy estates they find the place abandoned as they expected but there are bodies on crosses all over the estate and they all display the sigils of prominent houses and seeing more of the violence of the Deatheaters Harry once more vows to kill Tom Malfoy. As they search the grounds Harry using Magi discovers a letter which details that the malfoys have a safe house in Hogsmeade and that it has been used quite recently and thus the group decides to travel there immediately.
The Hunt for Tom Malfoy
"

Evan. Where is your son and daughter? What happened here?

"

—

Severus Snape
Harry Potter travels with Ronald Weezly northward to the town of Hogsmeade where they have joined with several Hogwarts instructors and nearly two hundred men at arms and a dozen knights in searching the town for what is believed to be the head of a Deatheater cell. Interrogating several suspected deatheater supporters they discover the identity of the man to be Evan Rosier and learning this Severus Snape is shown to be visably horrified as Evan Rosier was a good person throughout their time together at Hogwarts and never showed any signs of being of any sort of dark thinking. Travelling to the Rosier Estate in the town they storm into the estate and find Evan Rosier sitting at the table where the decayed bodies of his wife and two of his four are still sitting at the table, and he talks with them without even seeming to realize that they are dead. Talking to Evan they discover that Evan was placed under the Imperius Curse and now is a loyal servent of Tom Malfoy unable to truly betray him and also under the belief that his dead wife and children are still alive, leading to the group discussing what they should do with him. While they are discussing what to do with Evan in the main room its Severus Snape executes him through the use of the Killing Curse in the bedroom where they had moved him and despite anger from the group he reveals that he removed the Imperius Curse and got what information he could from him but mercy killed him as per his wishes. Severus details that from Evan he learned that Tom Malfoy is going under the name of Reginald Potter but after hearing this Harry argues this saying the man was a distant cousin of the family and he had met the man himself and he did not look like Tom Malfoy. Severus reveals that Tom Malfoy is extremely powerful and that most likely is that Tom was using Magi to conceal his appearance in an attempt to get close to House Potter and realizing the threat that his mother is under the group leaves Hogsmeade with all haste and travels with great speed to holyhead where his mother and the now revealed Tom Malfoy are.
"

My mother is dead. My baby sisters are dead. My father is gone. My brother is gone. You tell me Harry Potter. What would you do if this happened to you. If you lost everything and everyone that mattered to you. Would you not support the one thing that might give you a slight chance of getting it back.

"

—

Melissa Rosier
As they leave the estate gates the group is moving so quickly that Harry and Ronald get stuck behind and with only three men at arms with them they travel down the wrong road due to the Magi trickery of Melissa Rosier where they are met by a girl and man and a dozen men at arms and the girl reveals herself to be Melissa Rosier, while the boy is Napolean Rosier. After the conversation fails the groups get into a fight and Ronald is struck down by a glancing magi bolt while the three men at arms are all killed leaving Harry to fight alone against Melissa and Napolean and seven of their men at arms. Despite Harry attempting to stop the fight Melissa refuses and after deflecting everything he fires a very powerful Confringo or blasting spell at the enemy group killing all the men at arms and Napolean Rosier as well as nearly killing Melissa. Harry goes to the broken body of Melissa walking through the death he has created and finding her on the ground with her arm blown off and bleeding out the two talk and Melissa tells him how for the first time she regrets what she has done and believing her Harry uses his Magi to save her life, before going back to Ronald and helping him up. Turning back they find Melissa is gone, and after alerting a group of Hogsmeade defenders to what has happened they get back on their horses and continue towards Holyhead.
"

Come with me Lilly. You know that you love me the way I love you...

"

—

Tom Malfoy
Arriving in Holyhead the group confronts Tom Malfoy of whom is talking with Harry's mother Lilly and revealing his identity as Lord Voldermorte he grabs Lilly and attempts to portal out but is stopped by Severus of whom pulls Lilly away form Tom Malfoy but before they can get Tom he is pushed through the portal by Tebrus Goyle who is revealed to be deatheater. Following this event the knowledge of the leadership of the Deatheaters had been revealed and thus the full might of Hogwarts went into finding Tom Malfoy but for his part he had now switched to targeting House Potter for destruction and this became the target of all of Tom's energies. As the prophesies led Tom Malfoy to begin plotting the destruction of House Potter it was Severus Snape of whom had secretly been a member of the Deatheaters to turn against them and he would travel to Hogwarts and reveal to the Order of the Pheonix that House Potter was the target of all the energies of the Deatheaters. Now a loyal member of the Order of the Pheonix he begin to tirelessly search for Tom Malfoy and it was in this search that brought him to Westbridge where he dueled Tom Malfoy but was defeated in a duel shortly before the massacre of House Potter.
Siege of Castle Goyle
"

Your Grand father came looking for me too Potter. Look what happened to him.

"

—

Tom Malfoy
Following the discovery about the leadership of the deatheaters it was Kingsley Potter that led a force of Potter men to Castle Goyle where he attempts to confront Lord Londro Goyle on his son Tebrus Goyle's invovlement with the Deatheasters but in an event known as the Siege of Castle Goyle the forces of House Potter are defeated and the entire force is put to the sword leaving the Lord of House Potter dead and his son James Potter to become the new Lord of the house.
The End of House Potter
Main Article : House Potter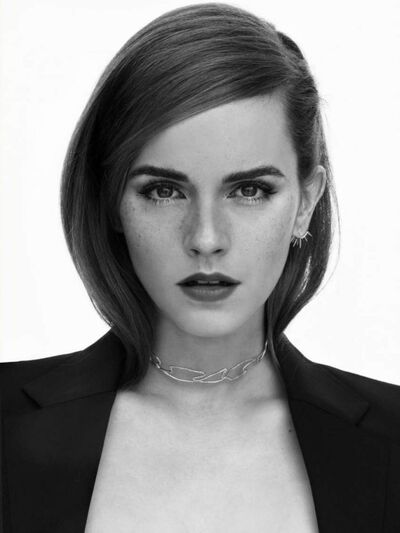 "

This is where the Potter's end. This is where we start a new dynasty in these lands.

"

—

Tom Malfoy
The disappearance of Harry Potter was something that was well known among the top echelon of the Hogwarts Loyalists but as the conflict in Hogwarts continued to rage the forces of Tom Malfoy were unaware of the disappearance as the loyalists attempted to hide his mission from all outsiders. Because they didn't know he had left Hogwarts with Hermione Granger the plan to kill him along with the rest of his house remained in place, and two days after Harry and Hermione left Tom and his forces massed for the attack on the Potter estate. The House Potter estate was the walled and garrisoned hideout of nearly the entire House Potter, and for this reason it had major defenders with it, but the disaster would come when one of their members in Peter Pettigrew who controlled nearly half the garrison as a vassal of House Potter betrayed his best friends and turned to the side of Tom Malfoy. Alongside just controlling half the garrison he was also one of the Magi responsible for the maintenance of the Magi shield that was surrounding the estate, and thus this betrayal meant that he lowered sections of the shield allowing the forces of Tom Malfoy to sneak inside the estate. The walled estate would have provided ample defences against the Malfoy/Deatheater forces but with the garrison compromised the Pettigrew forces turned on their fellow defenders killing and gaining control of the entire walls section without alerting the inner estate that things had collapsed. The members of House Potter not knowing that there defenses were gone went about there time in the house and several of the younger members had already gone to bed when the Malfoy/Deatheater forces surrounded the several houses that composed the Potter estate, and of these it was the majority of the men that remained within the main house while the only man that didn't remain in the main house was Neville Potter of whom had taken with shock that Tom Malfoy burst through the front door while they were eating and proceeded to kill the family. A few including Lilly Potter suvived the inital attack, and it was for these members that the worst would be done.
The child Lilly Potter II. would be asleep when the Deatheaters broke into the estate and sleeping in the Blue House with her nursemaid it was Gregory Malfoy who entered the Blue Room and seeing the older nursemaid it was Gregory that smashed the older women with a mace killing her before raping the six year old Lilly Potter II. and due to her age she would die as a result of this attack but was still alive when Severus Potter arrived back at the estate and him finding her dying was one of the first things he found. As the Deatheaters went house to house it was Thomas Avery, Amycus Carrow, Draco Malfoy, and Tobias Grundeven that entered the red house that contained the family of Sirius Potter of whom was not present at the estate haivng gone hunting that night, and entering the home the family was defenseless and in this defenselessness Amycus, and Thomas would rape Septima, Dilys Potter leaving Sybill Potter to be handled by Draco and Tobias of whom would take the young girl into a separate room in the house and here they would discover that they were not able to do it, and Draco fled the room leaving Tobias to kill Sybill but he was also unable to do it and instead used Magi to knock her out and he would drag her to the Potter pond where he put her into a boat and escaped the massacre with her. On the night of the Potter Estate massacre it was Walburga Potter who had left the red house to get something to drink from the well when she heard screaming and returned to the red house to find Septima and Dilys being raped and she would stab one of the attackers in the neck killing him but she was then in turn killed by Thomas Avery and her body left in the room for Severus to eventually find. Neville Potter would be staying in the Potter Baracks during the assault on the Potter estates and while he was in the barracks he was killed alongside the dozen other sleeping men at arms in the barracks by the forces of House Pettingrew who came into the barracks and attacked them without warning. Tom had the few men that survived executed on the spot but the women were brutalized in the worst ways until only Lilly survived. In her dying breath she mocked Tom's failings.
"

You have failed in your mission Thomas...my son...lives on.

"

—

Lilly Potter
It was in that moment that Tom understood that in his haste he hadn't noticed that Harry Potter wasn't one of the dead. With reinforcements from Hogwarts incoming Tom and his forces raced out of the house and left behind the ruins of House Potter. Inside the Potter estate lay the bodies of basically the entire family outside of the few that were not there at the time, but most importantly in the end was the fact that Harry Potter was not there as if he was there would have been no stopping the future end game of the insane Tom Malfoy.
Discovery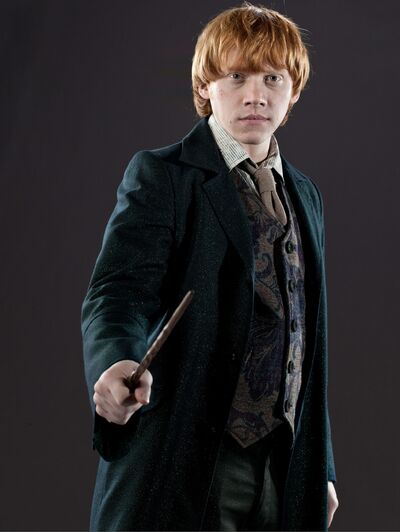 "

Harry you have to promise me that you won't do anything stupid once I tell you this because after everything thats happened you know I'll follow you, and after everything thats happened I have to believe were just not a match for him. What he did...Its something...I just can't fathom how someone could have so much hate in them.

"

—

Ronald
The Order of the Pheonix would send a small force to the estate led by Remis Lupin after no response from the estate, and this force would arrive to discover the horror that was the scene at the Potter estate. Remis would send word back to Hogwarts what had happened and in response to this Severus would arrive at the Potter estates a day following the massacre and discovered alongside the other members of the Order of the Phoenix the ruins of House Potter and Severus would be emotionally destroyed by the deaths of his beloved Lilly and their child Desimus but swore an oath while holding her body to defend her son Harry Potter like he was his own son.As Hermione and Harry arrived in Hogwarts on the griphon they were met by Ron who they expected to be upset about being left behind but instead he simply silent gave Harry a hug before whispering in his ear that something terrible had happened. When Harry promised that he wouldn't do anything stupid Ron told him that basically everyone in his family was dead, and that their massacre was the work of Tom Malfoy. As Harry begin to lose control, and begin openly saying that he would go after Tom he was reminded by Ron that he had promised and that between the three of them a promise meant everything. As Hermione attempted to hug him he became disgusted with himself for what he felt he had done to Ron, and he recoiled before running into the woods nearby where he was followed not by one of the Triumvirate but instead he was followed silently into the woods by Ginny Weezly.
A Mistake in the Night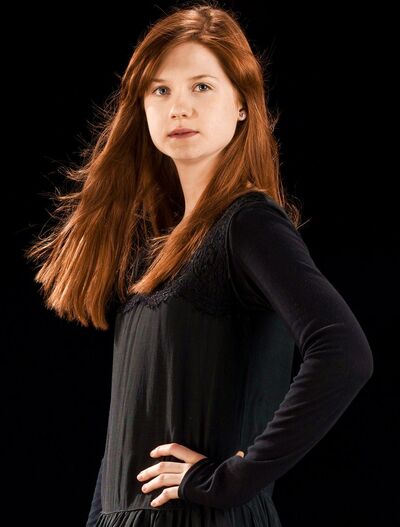 As he finally slumped against a tree he silently hoped that Hermione would follow him, and that he could just hold her. Despire everything that had happened he wanted her. He wanted her with everything and when he felt a hand touch his shoulder, and then soft lips touch his lips he allowed his mind to ignore the red hair of Ginny Weezly and just believe in that moment that it was Hermione. The two became intimate, and with no restraints or thought of the future he allowed Ginny to believe as he continuesly said that he loved her to believe that he meant her and not Hermione. This would lead to many mistakes, and future problems but most of all it would lead to the fact that Ginny would always remember that moment and would from that point on believe that Harry loved her. As they finished and Harry realized the depths of the mistake that he had just made, he attempted to think of some way to fix things but their was nothing that he could think of the repair this. His family was gone. He had betrayed his two best friends by becoming intimate with Ginny, and falling in love with Hermione, and no matter what he tried he didn't think he could fix that. In that moment he looked at Ginny and where he was feeling dread, and dispair she had the look of pure happiness across her face, and he allowed himself for a moment to forget, and together they leaned against a tree and he wrapped her together with him in his cloak before they fell asleep together.
Massacre of House Longbottom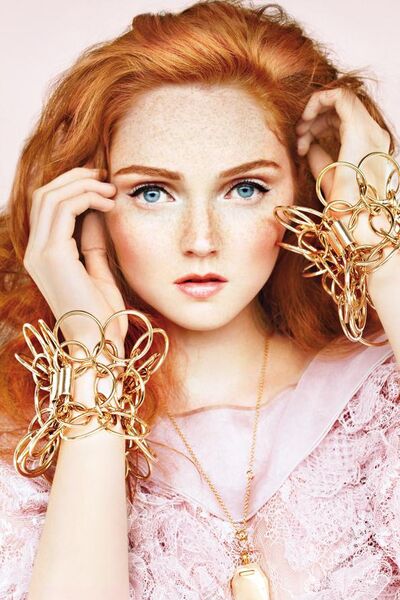 "

Two houses were destroyed that night. Everyone remembers the Potters, and they should. What happened to them was horrible. Their misery should not lesson the misery of the fact that my family bled that night as well.

"

—

Lily Flume
The forces of the Deatheaters knew that all attention was on the Potters and thus a smaller group led by Londro Goyle prepared to assault the forces of House Longbottom while all attention was on House Potter. Joined by several Deatheaters including Melissa Rosier the forces of Londro Goyle moved against House Longbottom in Fadustan and were mainly comprised of those forces that the Deatheaters believed had too much emotional attachment to House Potter to do what must be done and no where could this be more true then with Melissa Rosier who was silently falling in love with the idea of Harry Potter. With most of their defences away with Neville Longbottom the Longbottom castle was lightly defended and thus the Deatheater force was able to during the night break inside the gate killing as many defenders as they could while they butchered their way to the keep, and upon reaching there a fight broke out as the defenders attempted to keep them away from the children and women inside. Melissa was able to apriate through a wall and broke inside killing several guards and breaking their defenses and leaving the inner keep open and with this all the men inside the keep were put to the sword while the women and children were taken as prisoners and the Deatheater forces retreated from the castle as by this point the garrison of Fadustan was beginning to rise to the ambush. During the massacre of the men it was Melissa that used Magi to portal away Augusta Longbottom II. the daughter of Neville Longbottom and the young girl was unable to identify who saved her and thus Melissa's work went unheralded.
The Battle of Hogwarts
I know that you are preparing to fight. Your efforts are futile. You cannot fight me. I do not want to kill you. I have great respect for the teachers of Hogwarts. I do not want to spill magical blood. Give me Harry Potter, and none shall be harmed. Give me Harry Potter, and I shall leave the school untouched. Give me Harry Potter, and you will be rewarded. You have until midnight.
Battle of Hogwarts
Main Article : Battle of Hogwarts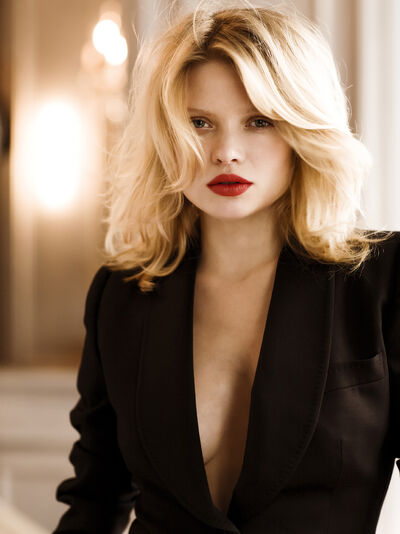 "

Look around you men and women of Hogwarts. Our enemies want to destroy everything that you are. They have killed your families. Murdered women and children, and showed themselves as monsters. Today we resist not because this is our duty. Today we resist because we are men and women of honor and morality and this is what we do.

"

—

Albus Dumbledore
Following the Night of Violence and the massacre of House Potter the forces of the Death Eaters had failed in their further attempts to anihilate the remainder of House Potter including extreme failures in the killings of Luna, and Sirius Potter of whom were basically undefended at a northern estate but had been rescued by Ron Weezly in the night. Following these failures and the return of Harry, and Ron to Hogwarts the Deatheaters were leaked that Harry had returned and brought their full forces to bear against Hogwarts in the form of hundreds of Deatheaters, and nearly four thousand men at arms against the defenders of Hogwarts who had not called on the vassals of Hogwarts and thus were low on foot soldiers but high on Magi fighters. Thus arriving and putting the city under siege they would realize that they could not hold their position for long and the only real form of diplomacy was Lord Voldermorte coming to the Hogwarts bridge and threatening the city if they did not release Harry Potter but he was rebuffed and thus true to his threats the Deatheaters would prepare their assault for the next day at mid-day. Very little diplomacy went between the two sides as following the Night of Violence it was very clear that the only purpose of the men of the Death Eaters was the destruction of the current members of Hogwarts that had not sided with them, and thus this left little room for haggling.
The Attack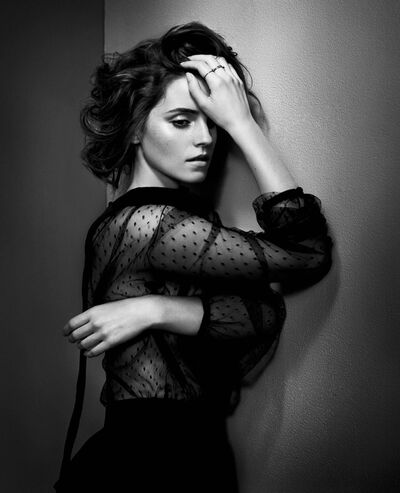 "

Your mother looked into my eyes Harry when she died. I saw the fear as I tortured her. I saw the fear as her eyes saw everyone she loved dying around her. It might have been the screaming of your cousin Walburga that was forcing the tears from your mother though. What we did to her even I shuddered for a moment at.

"

—

Tom Malfoy
With the morning coming and going and the defenders unwilling to hand over Harry Potter and the other surviving members of House Potter Tom Malfoy would reluctantly be forced to launch the assault despite knowing that his forces were not capable of taking the city. With the forces of the Death Eaters being pushed back all across the lines but the losses mounting on both sides it was Harry Potter that would leave the battlements along with Ron where he moved to duel Lord Voldermorte in what he thought would end the siege. As the two approached Tom Malfoy who was in the middle of killing
School of Magi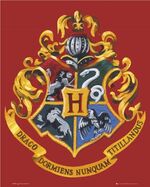 I grew up a young boy being told the stories of ancient Wizards, and Witches and the great things they did. One of these stories was of a great Magi fighting his entire life to defend the Magi world from the outsiders that hated it so much. He fought for years and years, and lost everyone he loved, and I remember asking my mother if this story had a happy ending. My mother carassed my hair before she told me that the story ended with the great Magi defeating the monster that had took everything from him, and the world was saved. I asked her what happened to the great Magi and she changed the subject. I realize now why she did that. The noble man defeats his enemy, and then he dies. This is the way of the good side. We fight and we lose everything just to save a world, that we will never see. It seems unfair to me that the good of the world is so cruely chosen to die, while the evil of the world is given free reign for however long they choose.
"I know things you don't know, Tom Malfoy. I know lots of important things that you don't. Want to hear some, before you make another big mistake?"
"Is it love again? Dumbledore's favorite solution, love, which he claimed conquered death?"
"You look at it as a tool, and thats why it is has never found you."
"Love is a tool Potter. Just because you fail to see it that way means little. Your mother had love. Your father. All the members of your family that I murdered had love. Did that protect them?"
"Love alone does not protect you."
"So what will stop you dying now when I strike?"
"You are such a sad creature Tom. You fail to see that having murdered my family...having killed innocents. That doesn't make you powerful."
"Then you must believe that you have magic that I do not, or else a weapon more powerful than mine?"
"I believe both."
"What is this weapon?"
---
"You have your victory Potter."
"You are not leaving here Tom."
"Strike me down then." He stared at me as more and more of the defenders swarmed to us and with only one Deatheater still by his side it was clear that it was done. "You can't do it." He smiled the same cruel smile he always did, and then flicked his finger disappearing into thin air. I felt the whip of his form flowing through the world as he teleported away. I could feel it and I could stop it from happening, but I knew he was right. If I pulled him back I would be forced to make a choice I wasn't ready too.
Retreat of the Death Eaters
"

I will return Harry Potter. This is not the end this is just the first dance in a long twisted game you and I shall play.

"

—

Tom Malfoy
Following the defeat of Lord Voldermorte by Harry Potter and his near death, along with the arrival in the west by a relief force from outside forces the forces of the Death Eaters would nearly to a man rout into a full scale retreat.
Malfoy Takeover of Westbridge
Main Article : Malfoy Takeover of Westbridge
The Malfoy Takeover of Westbridge
You are the one person I never wanted to lie to. I'm sorry. I truly am sorry.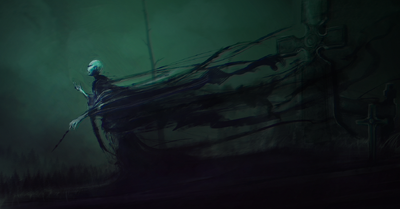 "

We must gain more power before we can ever hope to go back to Hogwarts.

"

—

Thomas Malfoy
Forced to retreat following their defeat at the Battle of Hogwarts it was Thomas Malfoy that took refuge in his families holdings on the island of Malfoyia. Consolidating themselves on Malfoyia the Order of Walpurgis would begin recruiting on the island rebuilding much of their strength, but no longer having access to the Vaults of Hogwarts meant that the Order had lost most of its financial strength and this led to the order beginning to target Westbridge for control.
Betrayal of a Friend
Coup of Tevinter
Main Article : Tevinter Civil War
The Fall of Tevinter
Look around you Sepheron. Look around you and you will see the truth of all this. The monsters are at the door, and all its going to take for them to get in is if you open the door. Do not let them in.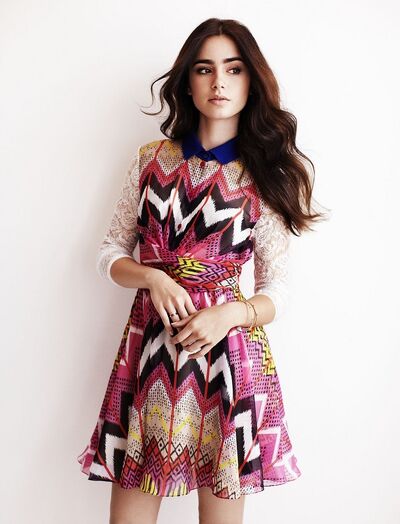 "

It was going to be bloody. There was no other way to make cowardly men do what you wanted then to kill enough of them that they got even more scared.

"

—

Clary Folwyn
The forces of Lord Voldermorte had been badly damaged by the defeat of Westbridge in 5130 but there was a loyalist element for him to take refuge with in the Empire of Tevinter. While the ruling Archon, and many of the Magisters rejected Lord Voldermorte, there were sizable elements of the Magisters, and the entire Kingdom of Neromenian that would side with him, but he needed to remove the current Archon, and many of his loyal Magisters if he was to take control of Tevinter. With this in mind the fully loyal Clary Folwyn was sent to the capital where she stayed close to the extremely skilled Sepheron and kept him from fully doing his duty watching the Deatheaters as they grew inside the capital. Because of Clary's work the Deatheaters took sizable positions within the Magisters, and several Magisters were turned to their side, and with that the moment had come where the Deatheaters were ready to take control of Tevinter. The only remaining piece was to take full control over the Tevinter Chantry so that they would have a foothold in every kingdom. Using the Magisters they controlled they spent months eliminating threats in the other Kingdoms, and they were able to do this without any interference from Sepheron of whom was deeply enthralled with Clary of whom had become pregnant again, but feigned illness of which caused Sepheron to stay near her most days and passing the duties of his positon to Vezhlen Uz-Poellen of whom was from Neromenian and was a member of the Deatheaters. With the head of the Flower Guard and basically the internal police now a deatheater, and the leadership of the Tevinter Chantry in their power they would make their move against the Archon and the remaining loyalists.
"

How did you get so many people to just believe you. You were loved by one person, and I guess I understand why he believed you to his death, but why did everyone else just accept your words like the words of a god?

"

—

Edward Cullen
Arriving at the capital in heavy numbers, and bringing forth all of their forces at the same time the Deatheaters under Lord Voldermorte would take control of the capital without any of the loyalists having any kind of awareness of it. While there control of the capital was mainly secure there were loyalists who could not be dislodged such as the Flower Guard general Teleron Dunesterian of whom with his loyalty to the Archon unquestionable he would be commanded to leave the capital with a force of some ten thousand men of the Flower Guard, of which left the Flower Guard a greatly diminished force in the capital with the remaining numbers dwindled to barely a few thousand and of these many were of questionable loyalty. With the capital in their hands they moved forward and had Clary Folwyn convince Sepheron that something massive was happening and that the entire Magister Countil needed to be called in and the Archon needed to meet with Sepheron himself during the council. Sepheron demanded to know what this was about but she said she would tell him during the council meeting, and Sepheron loved her so deeply that he believed her and did what she asked. As the loyalist Magisters and council members entered the capital and made their way to the Palace of Tevinter the Deatheaters moved in their entirety to the Palace and the traitor Magisters entered the meeting. It was not allowed to bring weapons into these meetings, and the only ones that carried any sort of weapon were the Holy Magisters of whom had their staffs, and thus could perform Magi easily. The Holy Magisters were under the Deatheaters loyalty and thus a massacre was without a doubt going to happen.
"

He reached for my hand as the weak men stabbed him. I almost felt bad for him being killed by so many weak men, but he got was coming to him.

"

—

Clary Folwyn

[src]
As the council meeting begin Sepheron would enter the Council Room with Clary and as they entered he stopped her and one last time told her how much he loved her, and for a moment she thought on his survival but before she could stop herself he kissed her and pulled her with him. Entering the council grounds Sepheron introduced Clary Folwyn of whom walked out with a staff of which Sepheron defended was because of her weakness due to her pregnancy, and he was listened to because of how respected he was. Despite her reluctance she played the role she was by this point fully involved in and she would explain the plot by the Deatheaters in its entirety outside of her role in the affair, and as panic broke throughout the ranks of the loyalist Magisters the meeting would halt as the doors smashed open and Lord Voldermorte walked in accompanied by dozens of Deatheaters. The Archon would be struck by a killing curse as he attempted to speak, and as Sepheron attempted to command the Holy Magisters they would strike him down, and before he could get up he was stabbed by the traitor Councillors, and Magisters of whom had brought daggers into the room. Clary watched as Sepheron was stabbed dozens of times, before all the loyalists in the room were massacred leaving Lord Voldermorte to pick up the crown of the Archon and take on the mantle of power.
Vineden Coup
During the Coup of Tevinter it would be Ailmar Dunesterian that turned on his family allowing the Death Eaters to enter the fortress of Castle Dunesterian and after hiding away his sister Irhaal he would systamically command the murder of nearly his entire family with only two of his brothers and one sister surviving and escaping the massacre outside of Irhaal of whom would be lied to after the fighting that the massacre was the work of Teleron.
The Public Culling
"

Tell me where he is Ameria. I promised Sepheron that I would save his siblings. I promised him and hes the last one. I already found your sister and....I wish I could save you too....but I promise I will save your brother if you just tell me where you hid him.

"

—

Clary Folwyn

[src]
Following the crowing of Lord Voldermorte to the throne of Archon it would be the next stage that immediatly went into effect with the family members of Kenolith Deleron, and his closest supporters becoming the target of kidnappings. The Deatheaters spread throughout the city capturing the entire remaining members of House Deleron, and the allied House Neterun of whom were held in the prison beneath the palace itself. While the coup had been happening Ameria Deleron had been hiding her brother Ilhahir away after while they were walking in the market she had seen several men she knew had been with Clary before following them. Going into an alleyway she would ambush the two men killing them after they tried to take her and Ilhahir and leaving their body in the alley she would hide him with the members of a retired palace guardsmen she knew to be honorable. Following this she tried to return to her home to get her sister and warn her father, mother and brother, but by the time she returned the coup was done and she was captured alongside her sister and taken to the prisons beneath the palace.
"

The Archon betrayed all of you. He sought to deal with demons, and monsters and for that our great Magisters have made him accountable for his actions. Before you, stand the children of the mad Archon. You would shout to spare them for they are children and innocents but I tell you here and now they are all guilty. This girl here whispered to demons and drank the blood of virgins in her lust for power. This boy. This boy that we all dreamed was great, he raped and murdered girls for his own sick amusement. They are all guilty. This is what happens to monsters in our new Empire.

"

—

Garnian Frelenian
Following her capture she would be tortured by many people but refused to give up the position of her brother despite all of the pain being done to her. As the torture continued with no movement on her giving up what she knew she was pained even more as more and more loyal nobles were brought into the cells surrounding her and she was forced to look all of them in the face before they were put in cells, but despite this she protected her brothers location. With the desire to find Ilhahir very strong among the leadership and specifically Lord Voldermorte they would send in Clary Folwyn who they hoped could trick Ameria.
Consolidating Power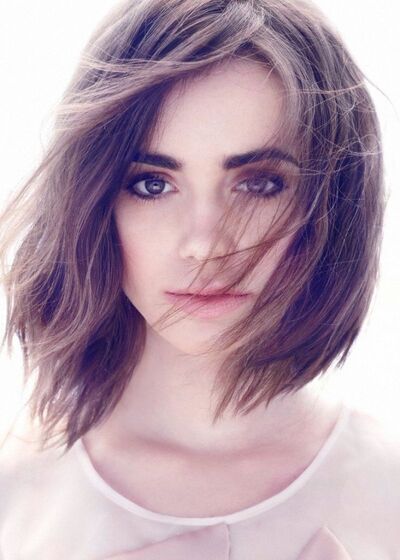 "

Your Order is one of the past. Give up your sword and accept that the time for your little...group has come to an end. You could not protect your Archon and the new has no need for such failures as you.

"

—

Garnian Frelenian
With Lord Voldermorte as the new Archon of the Tevinter Empire the Death Eaters would be forced to move quickly to consolidate their holdings and one of the main organizations that was needed to be dealt with was the Flower Guard of whom despite being led by the Death Eater Vezhlen Uz-Poellen was now openly turning against what was happening with the most notable example being Teleron Dunesterian of whom was now fighting open battles in western Tevinter. Under the words of Vezhlen Uz-Poellen the Flower Guard would be in his own words temporarily suspended as an order due to what he says was a completel failure in protecting the Archon, and all members of the Flower Guard were commanded to return to the capital. Despite this order the only members of the Flower Guard to return were those who had already sworn themselves to the Death Eaters and these forces under the command of Vezhlen Uz-Poellen would form the Laeten Guard which would stand as the new Flower Guard. Those Flower Guard who had not turned against their vows remained the vast majority of the overall order and they would retreat into the mountains of Shiver, moved north towards the forces of Telerono Dunesterian, or retreated into Hogwarts leaving the successful destruction of the Flower Guard all but complete.
Family Members
Relationships
Clary Folwyn
See Also : Clary Folwyn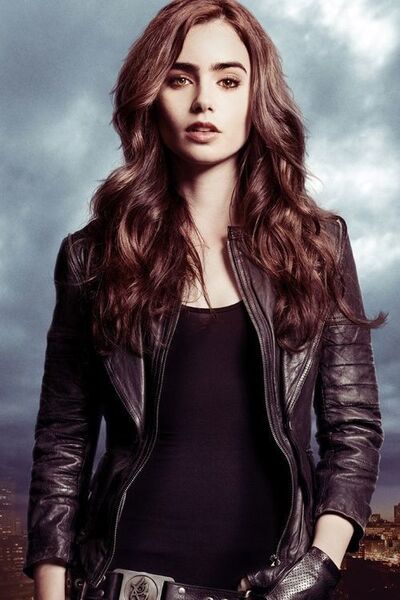 "

In the beggining it was fear that drove me to him. Drove me to foraske all the teachings my parents had ever tried to instill in me and follow his words. That was the beggining though. Fear no longer drives my life. I follow him now not because I`m afraid, but because I know he is going to win. He shall win, and I wish to bask in the glory of surviving where so many honorable men, and women shall die.

"

—

Clary Folwyn
Tom Malfoy and Clary Folwyn would first meet when she went southward to Fereldan where Lord Voldermorte was preaching the words of his sort of gospel. She was enamored by his words and the power that she was capable of learning through him, and despite him never meeting her this was the moment where Clary would fall behind his words. Following this meeting Clary would join the supporters of Lord Voldermorte and begin gathering more support for Lord Voldermorte in the capital, and so fanatical in her support of Tom Malfoy was she that he begin to hear reports about her work. Coming to stay in Antiva she would host him, and during this time her adortion to him led to the menipulative and evil Lord Voldermorte to take advantage of her sexually.
Magi Ability
Verdillious
Tom Malfoy has become a master of the Entropic School of Magi spell of Verdillious which is a spell which verbally spoken creates an extreme reaction on the person the spell is directed against leaving them stuck in a vision created by the person delivering the spell with the longest recorded holding of this spell being five seconds (which created a five year long dream vision against the person) it is one of the most difficult spells to maintain.