We're Getting Mutants in the MCU - The Loop
Play Sound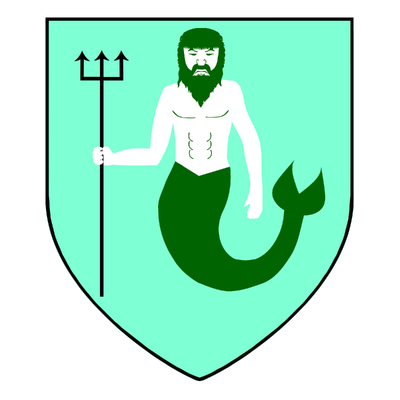 Winfred Manderly is the son of Marlon, and Belenna Manderly of which makes him a member of House Manderly. Winfred Manderly would be married to Miley Black of the Kingdom of Lucerne in one of the most influencial marriages of the entire region of Westros and despite the fighting their marriage has caused they have grown extremely close. With Wildred Manderly she has two children in the form of Jacob, and Sarah Manderly of which Jacob was sent to Forks as the threat to White Harbor by the Boltens increased, while Sarah remains with her mother in White Harbor and is very young.
Wendal, Winfred, and Marlon Manderly travelled to Lucerne in order to arrange the marriage contract between House Manderly and the Kingdom of Lucerne, and during this time Wendal would take part in the tournament of Nortburg where he listed quite well. Following the Invasion of Westbridge, the marriage of Miley Black into House Manderly and continued Lucernian expansion into Westros the Kingdom of Bolten would decide to intervene violently invading the White Knife only three months before the arrival of William Lovie III. of whom was going to formally annex the White Knife and the invasion was only one true battle as following the naval conflict the Boltens occupied the capital and the war ended in the defeat of the White Knife. Marlon Manderly was at Grey Harbor with the second White Knife Fleet when the Boltens captured the capital and when news reached him about what had happened he sent his son, and daughter in law with their children westward with the fleet to Kirchbirge while he waited at Grey Harbor to surrender the town to the victorious Boltens.
History
Early History
Picking Sides
Nortburg Tournament of 5125
Look out there Alice. Did you ever imagine we would be hosting men, Dwarves, and Elves for what is quickly becoming our honeymoon.
Nortburg Tournament of 5125
Main Article : Nortburg Tournament of 5125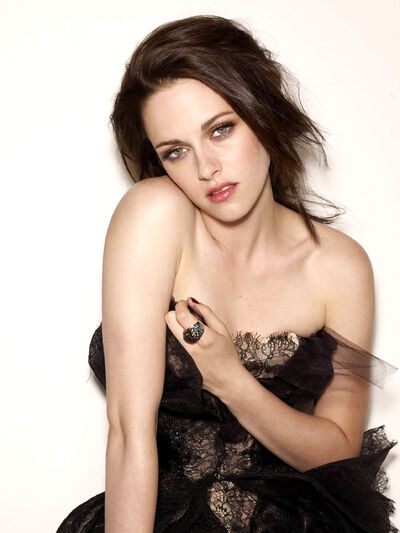 "

A tournament signals that the reign of the new king will be one of great success. I know that there is much to do, and no one understands that as much as I do. But we must also look to consolidate our holdings. You have a lot of goodwill and this will only help us later your grace.

"

—

Jacob Vorn IV.
Following the crowning of William Lovie III. as the new King of Lucerne he met with his council within the Lucernian capital and they went bout devising there next steps of action. Following some of the more extensive plans he met with the Shadow Council, and Jacob Vorn IV. of whom now stood as the King's Archbishop and the group would decide they needed to know more about the regions around them and also repair damage and they would do this by planning a tournament at Nortburg and invite foreign dignitaries to the tournament alongside the most influential of nobles of Lucerne. Also invited to the Tournament would be the Trachtenberg family of whom were the blood cousins of William Lovie incluing his uncle Frank Trachtenberg, and two cousins Michelle Trachtenberg, and Kristen Trachtenberg all of whom William wanted to repair relationships with most specifically with Michelle who he came to understand had been treated quite terribly by his father. The Trachtenberg side of the family had become distant due to several instances, most notably the imprisonment of Bill Lovie's cousin Katia Lovie the Matriarch of House Trachtenberg in the city of Berne.
True Sons of Lucerne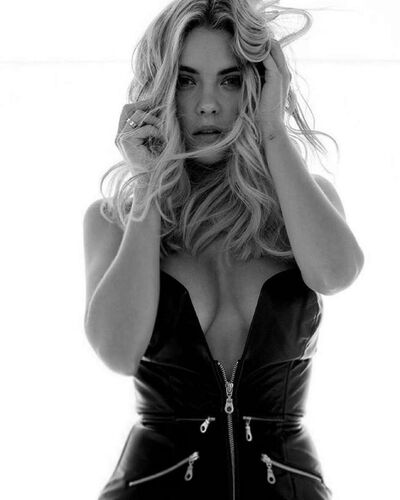 "

William you need to understand that Berne is hell itself. Your brother is losing control more and more every day. We are attempting to control the situation but its a tinder box waiting to explode.

"

—

Hanna Arryn
A large force under a white flag and led by Kieth Schwartz, and Alistair Bedregen arrives at the tournament ground carrying also the flag of the True Sons of Lucerne. The arrival of these True Sons would cause William himself accompanied by the Shadow Council and Charlie Swan to confront them and while at first wanting to bar them from the tournament as they were basically traitors the arrival of Hanna Arryn, and Aria Arryn would lead to William speaking privately with Hanna and Aria. Speaking to the two alongside Leven Martell, and Charlie Swan he would discover that the situation in Berne was growing completely out of control and that was why they had agreed to all the demands of Sean Lovie and had come here. Seeing that his friends were in grave danger he would agree to play along with the plans of the True Sons and allowed Danzal to take part in the tournament. Following this meeting with Hanna and Aria he would meet with Kieth Schwartz who was like an uncle to him during his childhood and the two would talk over everything that had happened with Kieth admitting to everything and for the first time giving William a true glimpse at what Bill had been going through and why he had chosen to do all the things that he had done. Another of the members of the group to come under the flag was Harrold Hardyng of whom as a dire hard member of the rebellion against Sean Lovie would sneak himself into the force with the help of Alistair and when he arrived he met with Teri-Jacob Vorn IV. and together in secret the two worked out steps for Harrold to take to help with the eventual retaking of Berne.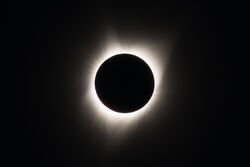 Look at the world father. You were born into this land. You grew up here. These people swore their lives to you. How could you have done all of this? Look at everything you have done. You destroyed a city. Killed hundreds of good men out of fear. Is this how you want to be remembered father. Is this the world you want to leave behind? I know you were a good person once. Don't end it all here. Don't do this. For me father. For everything I supposedly mean to you. Don't do this.
"Tell me about Amber."
"She is safe but misses you dearly."
---
"I know you may not feel the same way, but I want you to know how truly amazing it is to see you again Will." His face rose with a smile as he looked at me and it brought me back to thinking about the man who had helped teach me how to swim when I was a boy. He was a constant throughout my youth taking on my fathers role for those months when he could barely leave the tower.
"You know I cannot same the same. And you know why."
"I want you to know that I am sorry. I want you to know that he is sorry."
"Do not speak of him here or this conversation will end."
"That hatred that you feel. That's what drove him William."
"I know my friends would never let me do the things you let him do."
"Your friends love you. As your fathers love him."
"Love doesn't mean you let those you love go mad with no attempt to stop them."
"You look at it now and believe that if you started talking about killing your own daughter that what Jasper would stop you. Leven would stop you."
"They would. As you fucking should have!" I knew I was being too loud. The tournament was not even close to starting so the numbers here were low, but this was all so fresh. I could not be seen as being my father.
"They would do as we did. They would speak to you like I spoke to your father. I told him of the madness of what he was thinking. I told him that he had lost himself in that damn book. I did everything your friends would do. The only further step I could have taken was the one thing I could not do."
"They would."
"Look me in the eyes William and tell me that you truly believe that one of those people hovering outside this tent would ever raise a sword against you."
Following the conversation between Kieth, and William Kieth would leave the tournament as he was a soldier of Bill Lovie and not Sean Lovie and did not care if the plan of Sean succeded or not, and thus he would return to Orleans where he would report to Bill Lovie about the conversation that he and William had. With the departure of Sean Lovie the remaining elements of the True Sons of Lucerne were mainly William loyalists and in this way he would meet again with Hanna but this time she introduced them to House Krinner and House Dorin of whom led by Harrold Krinner, Trailen Dorin and accompanied by prominent heirs in Danzal Krinner, and Trailen Dorin II. they would be shown to be loyalists who were more then ready to assist when the time came to destroy the forces of Sean Lovie.
The Riverlands
Meeting the Elves
Following the Second Battle of Minus Ithil the Elves of High Forest would come to understand that the alliance between Gondor, Lucerne, and High Forest was something that they should work towards and as they followed the Lucernians into the relief of Tree Hill they would also send a large force to Nortburg to celebrate at the tournament. Alongside sending a force led by Taflarion Stormrage, and his wife Helian Stormrage, and their daughter Tonlia Stormrage, alongside her husband Cadwyr Winterdew the High Forest government back in the capital would also make several large movements for advancing the alliance itself when Malfurion Stormrage would contact the forces of the Kingdom of Quel'Thalas, and the Atmer Empire and told the two forces that they needed to send forces to the tournament as the new king of Lucerne was someone who truly was willing to try and change things for the better. The Sindar Elven Kingdom of Quel'Thalas sends representatives in the form of Alleria Windrunner, and Marinda Oakwhisper to the tournament as well with the purpose of arranging a stronger relationship with the Kingdom of Lucerne's new King. The Atmer Empire would send members of the Atmer Elven great house in the form of the House of Finwe to the tournament and these Elves used Magi portals to enter the Kingdom of Quel'Thalas and then travelled into Lucerne alongside the force led by Alleria. These Atmer Elves would be the first of the High Elves to enter the Kingdom of Lucerne in an almost uncountable time and led by Elendil Finwe III., his daughter Alais Finwe, and sons Talais Finwe, and Anar Finwe IV. of whom have come to discuss an alliance with William and Lucerne. The Elves appear very honorable about their intentions and the talks go well, with Hedrik Clegane III. leading the negotiations with the High Elves, and despite eventually leaving it would be so successful that William would make his intentions known to them by inviting the Elves to found a small settlement in Frosthelm. The Elves like the idea and Elendil sends his sons back to Ulthuan to make the arrangements while he will accompany William for the next while.
End of a Betrothal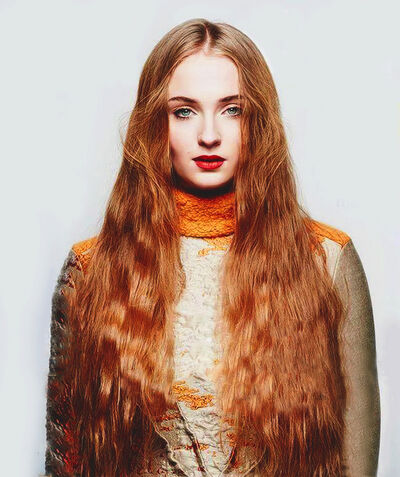 "

He's a monster.

"

—

Sansa Starke
The Starke's had come on mass to the Tournament of Nortburg and during this time it was believed that Sansa Starke, and Joffrey Lannister would get a lot of time together to get to know eachother, and while this was true with Joffrey, and Sansa going on a walk together and having a good time, this would alter dramatically later that night.
The Manderlys
As the tournament is only a few days from starting the final invitees arrive in the form of the Manderlys of whoom William meets with several representatives of the Manderlys who control the White Knife and during this conversation he and his father in law Charlie Swan are able to arrange a marriage between Winfred Manderly, and Miley Black. In this arrangement he and Charlie Swan decide that they will send Lucas Scott of whom is deemed by many to be the hero of the Siege of Tree Hill and thus someone they want to remain close too, but also William has become obsessed with Brooke Scott and thinks on her constantly believing that this will give him a chance to see her again.
Arrival of Brooke Scott
"

Our being together was not a mistake William. Our being together has led us to this moment. No matter what way you look at this our child will be amazing. Our love guarantees that.

"

—

Brooke Scott
Following the end of the tournament William and the group prepare to return to the capital where they will plan out the reconquest of Berne, but this changes with the arrival of Brooke Scott of whom breaks down crying in front of him as he stands with Leven, and Jasper and William quickly takes her away from the two into a back room where before he is able to say anything she reveals her stomach showing she is nearly four months pregnant from the time they last saw each other. Realizing in that moment she appears more pregnant then Bella he ponders the consequences of this but she doesn't demand anything just wishes him to help her with her grandfathers funeral.
White Knife Marriage
Main Article : The Wedding of Miley Black and Winfred Manderly
White Knife Marriage
Secure the white knife for the Kingdom. Go there and create another friend where once there was nothing. Do it for the Valley.
"

I was unmarried, and I knew that my age was going to mean that it was only a matter of time. My mother had always told me the only thing to pray for was that your husband would be kind, because you were never going to get to choose yourself.

"

—

Miley Black

[src]
Following the coronotation of William Lovie III. the tournament of Nortburg was held to celebrate this occasion, and during this many foreign kingdoms sent people to represent them and try to regrow relations with Lucerne as most relations were on life support under the rule of Bill Lovie. One of these groups was House Manderly of the White Knife, and they would send many members including Wylis Manderly and his wife and daughter, as well as Marlon Manderly the uncle of Wylis. Wendal, Winfred, and Wynafryd Manderly also traveled to Lucerne in order to help arrange the marriage contract between House Manderly and the Kingdom of Lucerne, and during this time Wendal would take part in the tournament of Nortburg where he listed quite well. After the tournament ended Wylis would come to speak with William Lovie III. and the two would discuss marriage options between the houses, and on the advise of Charlie Swan William's father in law it was decided that Miley Black would be married to Winfred Manderly the only son of Marlon Manderly. Miley would be recalled as quickly as possible to Nortburg where she met with Wylis, and Marlon and was seen to be exceptionally beautiful and smart and thus Marlon immediatly accepted the arrangement, and it was decided to happen shortly after. It was agreed between Wylis, and William that following the marriage the two groups would begin arrangements to bring the Manderlys into the sphere of Lucerne, and away from the growing threats of Bolten, and the Iron Islands.
"

Miley Black getting married far away was the perfect excuse that I needed to escape the death that I saw everywhere I looked in Tree Hill. They could seemingly rebuild every fallen brick, and bring in hundreds of new people, but all I saw was death and pain.

"

—

Lucas Scott
Once the Manderlys returned to White Knife the wedding was already being planned, and it takes longer then expected after Ironborn raid several ships filled with wedding supplies purchased from Pontus. When the wedding is finally planned Miley Black and basically her entire family alongside many nobles of Forks travel to the White Knife for the wedding. Lucas Scott travels northward and alongside Morrigan joins the fleet going to White Knife and acts as the sort of commander of the defence of the fleet despite be uneeded due to the high strength of the fleet. On the trip to the White Knife Lucas Scott grows to be friends with Miley Black and the two share stories of their youth with Lucas withholding much of the true darkness that he went through. One night Morrigan finally confronts him on why he has lied so many times to Miley, and he breaks down revealing that he is trying to make himself believe it wasn't as bad as he knows it was, and the two share a kiss before making love in his room beneath deck.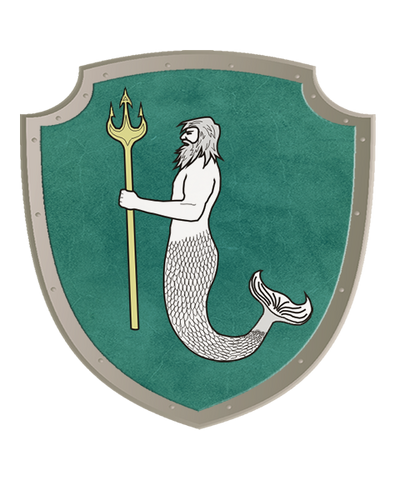 "

One of the first things that dies when your in the kind of hopeless situation we were in Tree Hill is the ability to understand human interaction. You long to be be treated kindly because for so long you were sad, but the sad truth is that strangers don't usually make the best crutches to stand on.

"

—

Lucas Scott
Arriving at the White Knife Lucas Scott was shown around the land by Wylis Manderly and his wife of whom held hands the entire time they walked Lucas around White Harbor. Lucas would remain with Wylis after his wife had to leave to wake up their youngest of whom needed milk, and the two would discuss the situation in White Knife, and Wylis was completely open as Lucas had a letter from William saying that Lucas was to be fully trusted with sensitive information for he was a loyal servent. Wylis discussed with him how the Boltens had begun sending word to White Harbor stating that the White Knife was deemed a part of the larger plans for Bolten, and that if they did not join with the Boltens then other steps would be taken to have them join. Lucas questioned whether they could hold off the Boltens, and Wylis told him that it was going to be difficult for the Boltens as the Manderlys had a large fleet which would make crossing very difficult, but if they were able to land they had significantly larger ground forces and in that case White Knife would fall. The two would be interrupted when a messenger told Wylis that Domeric Bolten and his cousin had arrived in White Harbor with several other nobles, and wished to attend the wedding. Domeric Bolten would demand food be given to him so that he was under the guest right while he remained in White Harbor, and an honorable man Wyman Manderly would give him this while also allowing Domeric, Jordin, and Cerwynn Bolten to attend the wedding itself. Before the wedding itself Domeric was able to convince Wylis Manderly the heir of White Knife to allow him to see Wyman and Domeric finally speaking to the Lord of White Harbor would attempt to convinse him to move away from the Lucernian direction he was going, and at first the Lord of House Manderly planned on lying and saying he was still thinking, but as Domeric seemed to be such an honest man Lord Manderly would be honest with Domeric as well revealing that after the wedding the negotiations would begin in order to merge White Knife with Lucerne. Apologizing to Domeric, he would tell him to enjoy the wedding but there was nothing he could do to change anything as Wyman knew that Ramsey had killed his sister and couldn`t accept this, nor could he accept aligning himself with the goverment of the Kingdom of Bolten, and with this Domeric left the room completely discouraged that he had failed so completely.
"

The Wedding went by without a hitch, but the presence of Domeric, and Jordin Bolton was something that opened my eyes to what awaited us in the not so far future.

"

—

Lucas Scott
Following the confrontation of sorts between Domeric, and Wyman Manderly the Lord of White Knife would command the wedding to move forward, and without any further discussions the wedding would move forward. The wedding went by without a hitch as Miley Black, and Winfred Manderly became man in wife in a marriage that most saw seemed to already have found love between the two, and Lucas would make a point to meet fully with Domeric Bolten following the end of the wedding ceremony. With the ceremony Domeric would once again speak with Lord Manderly of whom this time refused to even speak with him sending instead his brother Marlon Manderly to tell Domeric that he was happy he came but it was time for the Boltens to leave White Knife. Following this Lucas would be alerted to Domeric being in the main hall with Jordin and Cerwynn by Egbert Elric, and Julessa Bearmant and he leaves the docks to find Domeric waiting outside the hall for him. The two leave the wedding and speak of many things, and Lucas is shocked at genuinly nice Domeric appears to be, and Domeric tells him a story of Bolten, and despite how well the two get along the conversation takes a dark turn when Domeric is forced to threaten Lucas with the knowledge that if Lucerne interferes anymore in the White Knife that he will be forced to intervene himself. Lucas knows that Domeric is a capable young man and knowingly takes this threat as more then just a hollow gesture knowing that Domeric will do this despite his gentle nature. Following their conversation Lucas receives a raven and it instructs him to return to Lucerne where he is to meet with his uncle Kieth in Highgarden, and he is to do this with all possible haste.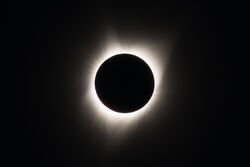 Look at the world father. You were born into this land. You grew up here. These people swore their lives to you. How could you have done all of this? Look at everything you have done. You destroyed a city. Killed hundreds of good men out of fear. Is this how you want to be remembered father. Is this the world you want to leave behind? I know you were a good person once. Don't end it all here. Don't do this. For me father. For everything I supposedly mean to you. Don't do this.
"Lord Scott, Domeric Bolten has returned from speaking with Lord Manderly and hes in the main hall with his cousin and a girl."
"Take me to him Lady Bearmant."
"There he is Lucas." He was leaning against a pillar when I first saw him. He was smaller then I would have thought standing no more then six feet in hight. His armor was an impressive thing to see though, if you looked past the sigil of a flayed man which adorned it. I felt a presense behind me and turned around to see Egbert Elric pat me on the shoulder, and then followed in behind him was Julessa Bearmant of whom still shocked me by her size even now after having been around her for weeks.
"Captain Turntell says the ship will be ready in the morning Lucas."
"Thats excellent news."
"He's leaving Lucas." I turned immediately knowing Julessa was talking about Domeric. I didn't have to say anything, they both knew I had to speak to him and without a word I moved towards the door following behind Domeric and two other men of which one I knew to be his cousin, while the other girl was said to also be a member of his family but as to who she was I did not know.
Fall of the White Knife
Main Article : Bolten Invasion of the White Knife
The Fall of the White Knife
The moment you attacked us here you sealed your Kingdoms fate. The Lucernians swore an oath to protect us and there reputation relies on them following through on that. They will come at you with everything they have.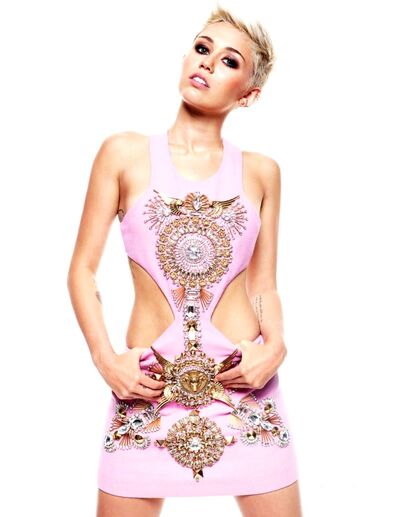 "

I have no quarrel with the Manderlys but if they fall to Lucerne then we fall right behind them. This is not a hostile act. This is survival. Give me command of the army and I shall take the White Harbor for you father.

"

—

Domeric Bolten
Following the wedding of Miley Black, and Winfred Manderly Domeric Bolten would return home to the Dreadfort to meet with his father of whom had been expecting that Domeric would have been able to secure the Manderlys to the side of Bolten, but instead the Lucernians had offered a better choice and the Manderly`s left Domeric returning home having failed. By the point that Domeric returned to the Dreadfort ravens had already arrived back in the Dreadfort alerting the Boltens about the marriage and the fact that the Lucernians were there in large numbers now clearly indicating which side the Manderlys had chosen. Returning home he is met at the docks by his brother Ramsey of whom tells him the city has already heard of the failure from a raven that had arrived the previous day, and knowing for once Ramsey is right he doesn`t take the bait and simply goes to the palace to meet his father. Finding his father awaiting him with most of the council he would find them argueing over trying to defend against what they all thought would be a two pronged Lucernian assault from White Habor, and then also from Lorderon, but Domeric after finally getting their attention would give them a different option in giving him command of the army and he would assault the White Knife capturing the land before the Lucernians could bring military troops to it.
Battle of Grey Harbor
It was Marlon Manderly that was at Grey Harbor with the second White Knife Fleet when the Boltens captured the capital and when news reached him about what had happened he summoned his council to him and they debated what they should do. Despite the words of many around him to resist and try to stall for long enough that Lucerne would intervene he decided against bloodshed and decided to surrender. While he was going to give up he would send his son Winfred Manderly, and daughter in law Miley Black with their children westward with the fleet to Kirchbirge while he waited at Grey Harbor to surrender the town to the victorious Boltens.
Lucernian Invasion of the White Knife
Main Article : Lucernian Invasion of the White Knife
The Retaking of the White Knife
The Dragons have come for the flayed men.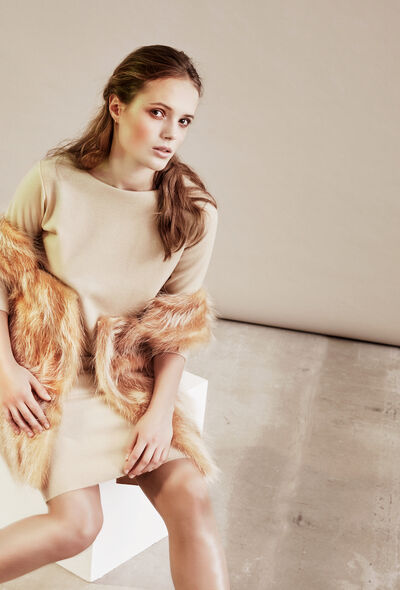 "

Our faith in the dragon has not wavered Lord Ederiz. We serve loyally the King of the Mountain.

"

—

Wynafryd Manderly
The forces of House Manderly had not remained idle since their capture by the forces of Bolten and since the departure of Domeric Bolten and the increasingly hard rule put in place by the Bolten garrison the White Knife became a center for major resistance. This resistance would become increasingly led by Wynafryd Manderly of whom had fled the capital for the country side and had used her Magi to lead a large rebel force against the Bolten garrison of the White Knife.
The Surrender of White Harbor
"

Surrender your forces and none of you need die today.

"

—

Ezio Ederiz
Family Members
Relationships